Hello there, HER Chicago! Our UHmazing partners over at The Welcoming Committee are raffling off a pair of tickets to Mamby on the Beach in Chicago for July 11th & 12th (check out the lineup here).
We've heard rumors about Chicago in the summer… that it's the effin best. So we thought, let's add to the excitement and give our users the chance to spend even more time outside at Oakwood Beach this summer, soaking up the sun and jamming out to some epic sets.
TO ENTER ALL YOU HAVE TO DO IS HIT ATTEND IN THE FEED!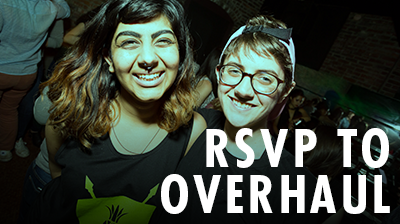 The winner will be selected from the attendees in-app and announced on the night of the event at 10:30pm. Make sure you're there to collect your kick*ass prize and to partake in general merriment. To learn more about the inaugural Overhaul Chicago, check out the event on Facebook.