What an amazing week for women's football! We've been blessed with the opportunity to watch the best in the world play brutally hard for their countries; from Nigeria battling for a 3-3 draw against Sweden, Norway coming back to give it to Germany 1-1, and France just slipping past England 1-0. The USA came out hard against Australia with our lovely lesbian winger, Megan Rapinoe, scoring two goals for her team and securing the 3-1 victory. Spain and Costa Rica fought for a gruesome 1-1 draw as did Columbia and Mexico. Of course there were thrashings, but hey, I like to give props to any team that made it to the finals of the world's most prestigious tournament.
With the recap finished, let's get to the real point of the WWC. Figuring out who are the gayest women on the field. I find myself constantly playing a game of "Are They or Can I Just Not Tell Because They're All Badass?" My criteria for determining which players are include: short hair, ponytails pulled back into buns, and full sleeves (pretty typical, I know). We've seen some great hairstyles this year – from braids to mohawks – and these are my picks for some of the sexiest women in the game.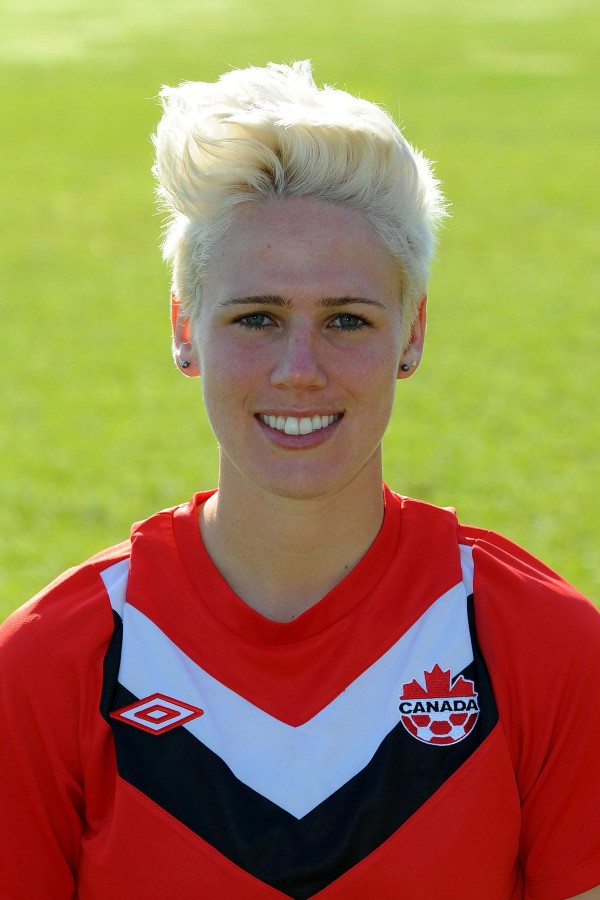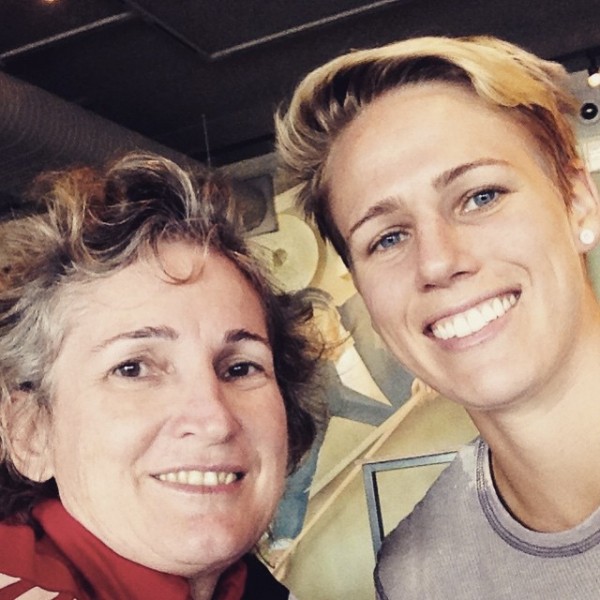 Sophie Schmidt (Canada)
Sophie plays for the Canadian national team as attacking midfielder. I'm thinking she plays for our team, but I can't find a confirmation anywhere on the interwebs.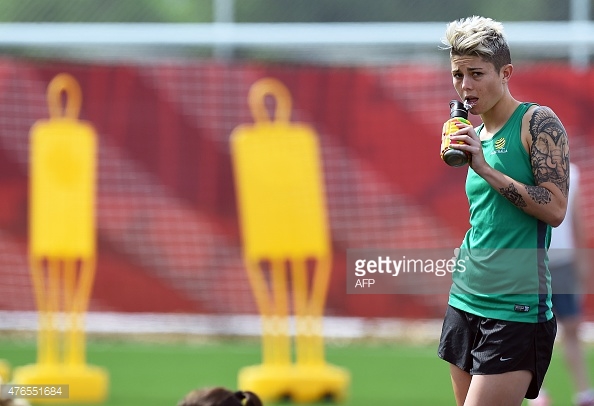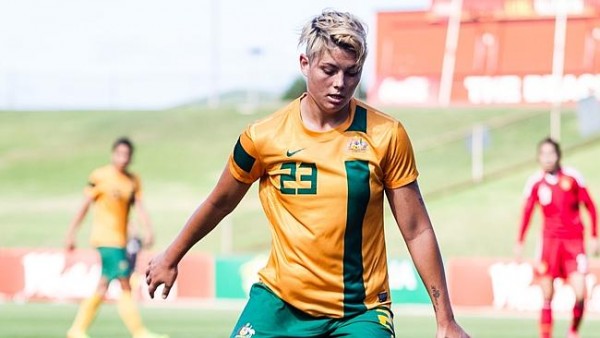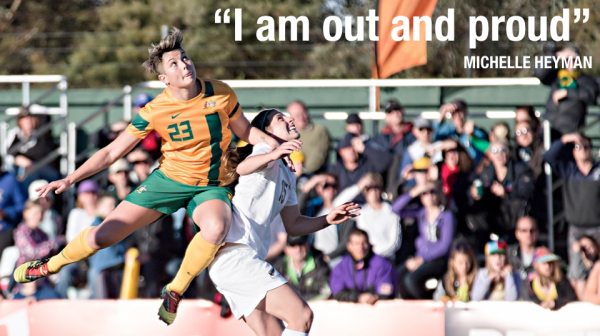 Michelle Heyman (Australia)
Michelle is a striker for the Australian national team and hey, she's out and proud! That's what matters, right?! Not much research to do here.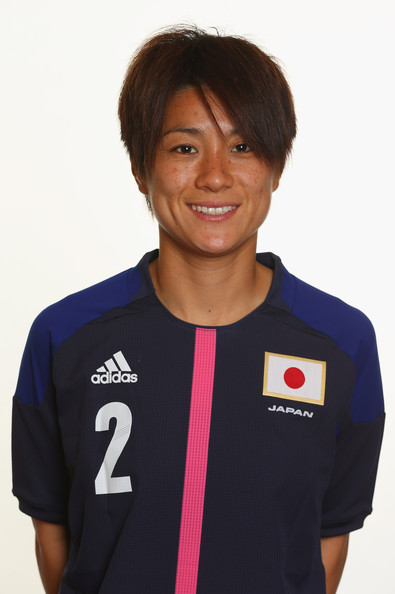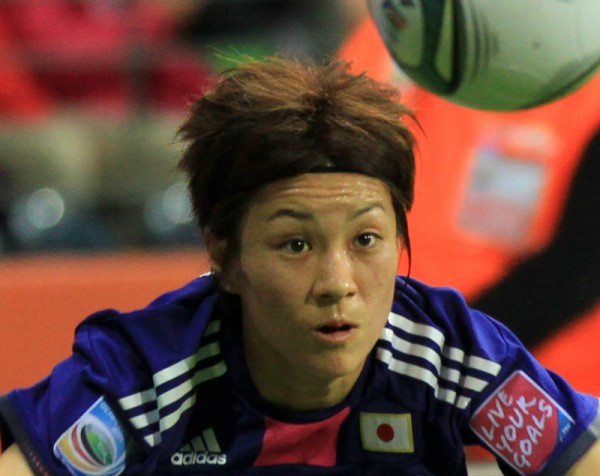 Yukari Klinga (Japan)
Yukari is a defender for the Japanese national team. I have no idea if she's gay, but she's cute, and she has short hair, so that's enough for me.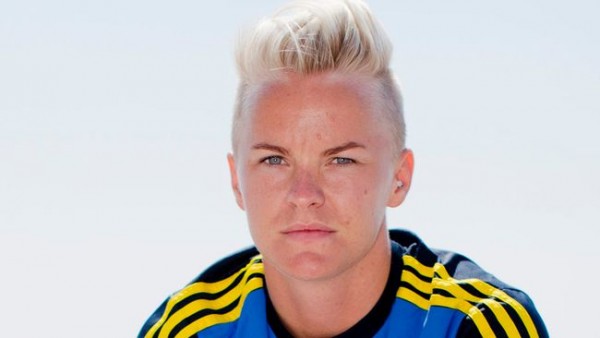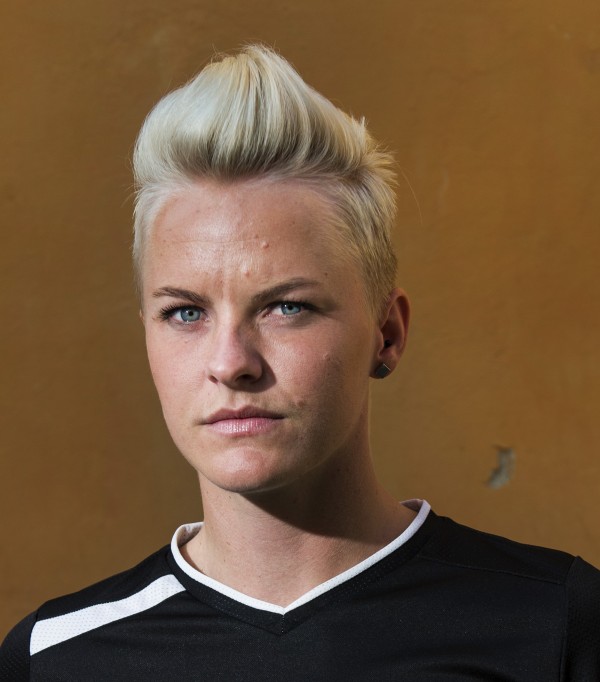 Nilla Fischer (Sweden)
Nilla is a defender for the Swedish national team. After the 2013 European championships, she married her girlfriend! She definitely plays for our team.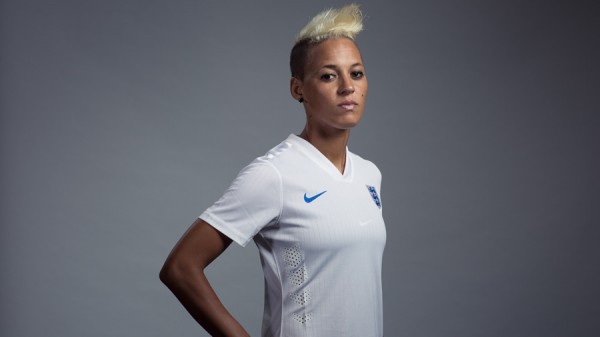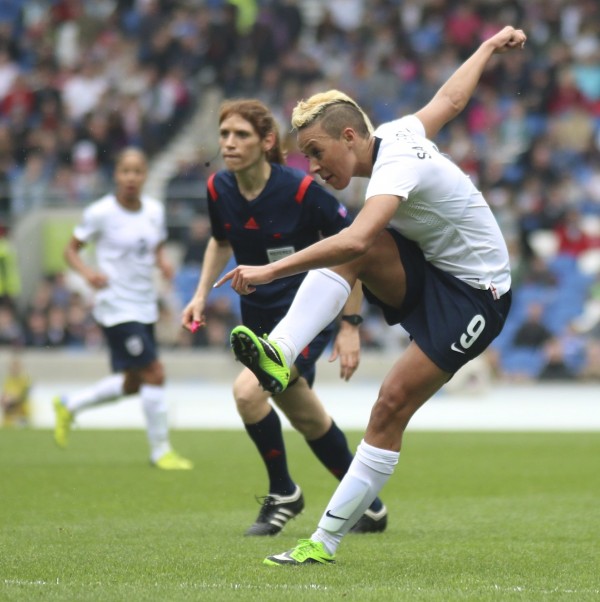 Lianne Sanderson (England)
Lianne Sanderson is OUT. And HOT. And dating a fellow footballer. She's a defender for the English national team. Just look at that hair. UGH!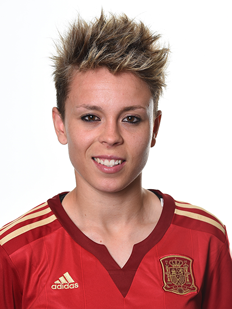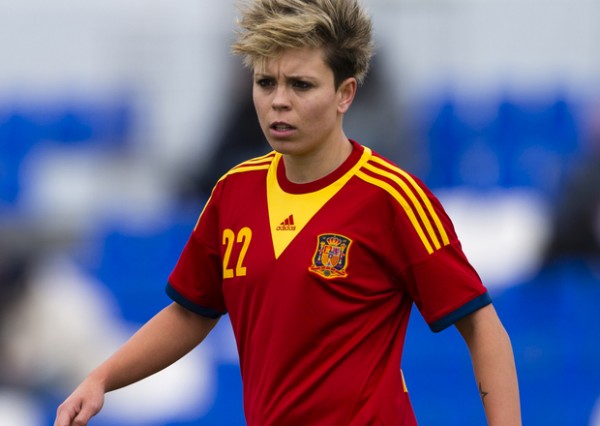 Amanda Sampedro (Spain)
At just 21 years old, Amanda Sampedro is a midfielder for the Spanish national team. Not sure if she's out, but check out that hair!
[Download text="Want to know everything about the 2015 WWC? Download HER The Lesbian App to read more awesome posts like this from Steph." url="http://api.weareher.com/g/0166″]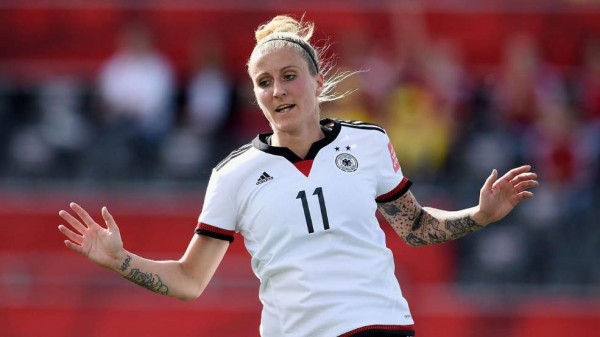 Anja Mittag (Germany)
You never know. Girl has a full sleeve. Anja plays as a striker for the German national team. On the field, she brings that vibe… just sayin'.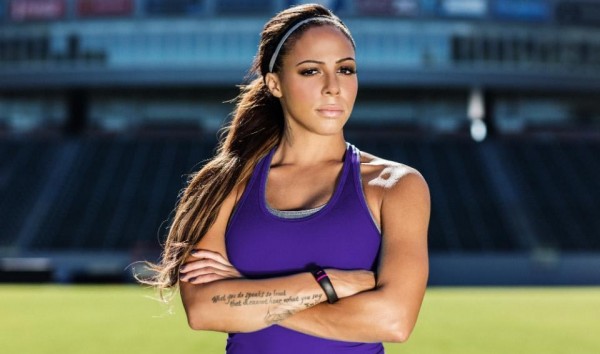 Sydney Leroux (USA)
Sydney Leroux is not a lesbian. In fact, she is married to this beautiful specimen. But dear lord, is she f*cking hot. And, of course, she deserves to be on this list of really, really, REALLY good-looking players.
What games have been your favorite? Which players do you think give off the vibe? Let us know in the comments!