We Mean Business: Four Queer Women Entrepreneurs On Taking The Plunge
Posted by Riese on June 11, 2015

Last week at our annual A-Camp retreat, four small business owners sat on folding chairs on a stage and talked about the process of becoming head bitches in charge. Rather than hoard all of this information for ourselves, we also wrote a little roundtable for you. We'd love to hear about your experiences or answer your questions in the comments.
First, meet the businesswomen: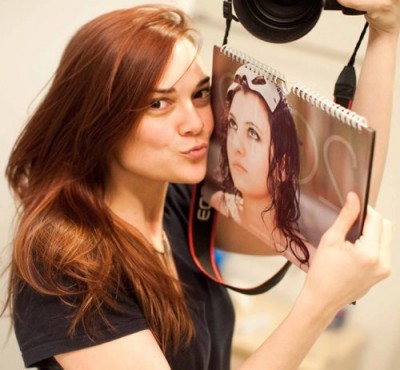 Robin Roemer, Robin Roemer Photography: Robin specializes in lifestyle and portrait photography and was the photographer for the best-selling books Grace's Guide Book (by Grace Helbig) and My Drunk Kitchen: A Guide to Eating, Drinking and Going with your Gut (by Hannah Hart). She's worked for advertisers including Dove and Levis; photographed celebrities like Lady Gaga, Tegan and Sara and Katy Perry; and been published in New York Magazine and The New York Times. Robin has also served as co-director for five A-Camps, produced four years of Autostraddle Calendars and published heaps of photoshoots and photoessays for Autostraddle.com.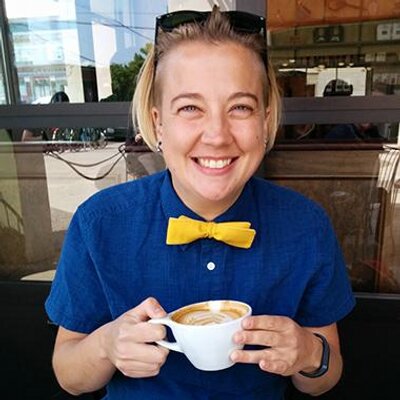 Cee Webster, Dapper Digital: Cee has been working in web development for over a decade, and is one of the top wordpress developers in her field. After working for clients like Razorfish, Collab.net and Greater Than One, Cee struck out on her own in 2005. She has built countless websites for small to medium-sized companies, done custom wordpress themes and plug-ins, worked with a network of designers on large scale websites, handled client interfacing, project management, and site hosting. You may recognize her as the Technical Director of Autostraddle.com, which she rebuilt from scratch in 2012 after one of Indiegogo's most successful campaigns ever.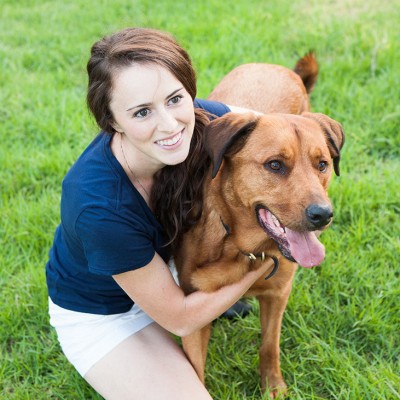 Mary Tully, Tully's Training: Mary Tully trained animals professionally in facilities including SeaWorld San Diego, Discovery Cove in Orlando, Sea Life Park Hawaii, Busch Gardens Tampa, and the Animal Actors Show at Universal Studios in Hollywood before moving to Southern California and striking out on her own to work with the animal species that started her training obsession: dogs. Mary owns Tully's Training with Alex Vega (Autostraddle co-founder, Design Director and Marketing/Brand Director), and has worked at A-Camp and appeared in the Autostraddle calendar.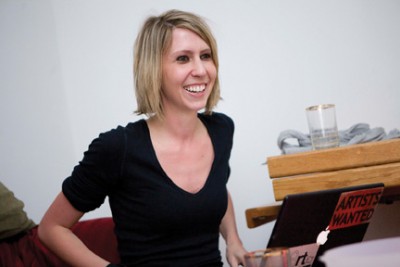 Marie (Riese) Bernard, Autostraddle.com and A-Camp: Riese is the founder of this website and the camp at which this panel took place, which makes this situation pretty meta. Anyhow, Riese is a writer and video editor who's been published in nine books, magazines including Marie Claire and Curve and websites like Nerve.com, Jezebel and Emily Books. She founded Autostraddle in 2009 and A-Camp in 2012.
---
Now for the Q&A:
What got you interested in striking out on your own to start a business?

Robin Roemer: I was working for a photographer and spent most of the time thinking that I could just be doing this for myself. So I started working for myself on weekends while I took a new job during the week for gay MTV — Logo. I had all these friends starting their own businesses and that was inspiring too! That was seven years ago and I never looked back.

Cee Webster: I had a hard time working under others and taking orders, and really struggled with a fixed work schedule. I wanted control over how I did my work, who I did work for, and most importantly control over my time. My whole family runs their own businesses, for several generations, so I grew up with that being the norm, so it wasn't as stressful for me to strike out on my own.

Mary Tully: I had trained animals at various facilities and was constantly struggling with the crazy work hours and making minimum wage. I was also at a point where I felt confident enough to work without a mentor or supervisor. With some encouragement from my fantastic business partner we decided it was time to make a move!

Riese Bernard: I had this "successful" personal blog and I had too many ideas to do them all myself so I had to get other people involved! Pretty much my whole life I've been making my friends collaborate with me on stuff and participate in my various creative and entrepreneurial schemes, and even before I launched Autostraddle, I'd never had a full-time job with benefits and a salary. I'd just cobble together a full-time income through a variety of part-time and freelance gigs, mostly writing. Even as a kid I was always looking for little ways to make money here or there, like hosting a neighborhood flea market and getting really serious about lemonade stands and selling my "art." I'd write novels and give them out to the other middle schoolers, write and direct plays and movies, stuff like that. Then I got older and nobody would hire me to run their magazine so I started my own.

What surprised you or challenged you about the process?

Robin: The most challenging/surprising thing for me is that feeling of instability, that your next job could never come!!! But it does. It's hard being adaptable and when something doesn't work or you lose a bunch of money due to mistakes, instead of beating yourself up about it, you learn from it and move forward. I spent a lot more time crying the first year than I thought I would.

Cee: The thing that surprised me the most personally was how much less stressed I was when I took control over my time/work/life. I thought I'd be a lot more stressed cutting the cord and not getting that weekly check. I find I tend to save a lot more money now for times when I have less work, which is good for finances too. The most challenging part was learning business taxes, write offs, incorporating, etc. I still don't really know what I'm doing there, but I get better every year.

Mary: Finding good people to work with! Is so hard! That process has taken much longer than expected.

Riese: That there's this huge gray area between Failure and Success where you can hover forever and ever and ever and ever…

How big is your team? How have you expanded over the years and what helped you make those decisions to expand and how?

Robin: Just me on the daily. Me and an intern twice a week that I think of more of as a mentor/mentee relationship. I have independent contractors I hire out for every job. So my crew is working for me one gig at a time and those people include a first and second assistant, a digital tech, usually one production assistant, makeup, hair and wardrobe stylists! The crew's pay gets factored through the contracts for my work. We all come as a package. I have a big studio now that I have leased which is something I have grown into over a long period of time. It's a very exciting and terrifying commitment.

Cee: My team is just me right now. I have a few agencies or organisations I work with — I'm their tech guy on a contract basis. If I get clients on my own I have a few designers or WordPress developers I collaborate with sometimes. But to be honest it's really hard to find folks who are experienced and don't need a lot of management and aren't already so busy they can't help out. I am thinking about hiring some folks and expanding, and I may consider doing this soon.

Mary: There are seven of us total. Me and Alex are the owners, we have a business consultant, two full time trainers, an apprentice, and also a bookkeeper who is not full time. We've expanded our staff as we've expanded our number of clients.

Riese: We have five full-time editors — me, Laneia, Rachel, Yvonne and Heather. I co-founded the business with Alex, who also does design and brand parternships. We have three other part-time people — Chelsey and Bren are both Editorial Assistants and Bren also handles merch, and Cee is the technical director. Then we've got heaps of independent contractors: writers, illustrators, comic artists, podcast editors and so forth. For A-Camp, the Co-Directors, Marni and Robin, are both paid a stipend, as are the Coordinator of Logistics and the Talent.

How long did it take for you to break even or make a profit?

Robin: I was lucky enough to start in wedding photography so I was making profits right away without a ton of overhead. I also had a full-time job for a few years. If I had started out of college though and had not been working beforehand, I'm guessing it would have been about 1-2 years in the red. There is a lot of equipment and marketing money that goes into starting a new photo business.

Cee: I have almost zero overhead so straight away. It took me about two years to build myself back up to my old dot com salary range. The first six months or so was pretty lean but I had some savings and I cut back on spending and it was fine.

Mary: We actually turned more of a profit in the beginning when we were only paying ourselves! Right now, since lots of money is going out, we are struggling a little bit. But we totally expected for that to happen and are trying not to get nervous!

Riese: The first year we ended with a "profit" was 2011, but it's difficult to define "profit" for us because we're still not operating at full capacity — so making a "profit" really just means making more money to spend on paying more people more money.

How has your sexual orientation and gender impacted your ability to succeed, if at all?

Robin: My sexual orientation hasn't affected me at all. My gender was an asset to me when I was shooting weddings, but the past five or so years doing commercial work has given me a new perspective. Photography can be a bit of a boys club, so I find that certain clients aren't as confident in my skills as I see them being in my male counterparts.

Cee: I don't think my sexual orientation has affected my work or business at all. Gender wise, I think being more moc/butch has helped in the tech industry a lot. When I presented more andro/neutral and had long hair I felt like I constantly had to prove myself. Now with short hair and a button down people often accept what I say without questioning me.

Mary: People want dog trainers to be men. Thanks Cesar Milan! But it hasn't been a huge problem for me — I think having confidence in yourself helps others to have confidence in you and your abilities. My gayness is something many of my clients don't even know about. Not because I'm hiding it but more because it just doesn't come up. To my knowledge, I haven't lost any business because of it.

Riese: It definitely impacted my ability to succeed working for other people. My gender and sexual orientation is a huge reason why I chose to strike out on my own. Also, focusing on LGBTQ women has made it impossible for us to make money the way every other publication does (advertising). But! LGBTQ women are also really amazing humans, and very supportive and generous towards us.

What are the biggest benefits to running your own business?

Robin: Its very fulfilling. You can take time off when you need to and be flexible with your hours. Your bosses are your clients and you only have them through the duration of a job so if you have a terrible boss, you know there is an end in sight.

Cee: You have full control over what you do with your time, what you want to pursue for clients, and what you want to work on. You can take time off when you want. And because my business is online, I can work from anywhere as long as I have internet and my laptop.

Riese: I get to make my ideas happen and pay people I love to do things they love to do.

What are the drawbacks to running your own business?

Robin: Its a lot of work. It can be very lonely. Potential can be terrifying and paralyzing. Knowing you COULD be doing something more is a hard feeling to have. Rejection is difficult. I get rejected, I fail sometimes, and that's a shitty feeling.

Cee: I often get a lot of jobs at once or some jobs get moved back and end up overlapping. This means a lot of stress trying to get everything done and often some long hours. On the flipside, sometimes I randomly get weeks off where I can work on personal stuff, house projects, or other business ideas. I get overwhelmed with my email inbox and my to-do lists because of the amount of work I give myself. I think if I had a boss I'd be really angry with them for giving me this much work to do.

Mary: The buck stops with you! If anything goes wrong or if any client is pissed, you're the one who has to deal with it. As Robin mentioned, the rejection can be hard. But I think the benefits far outweigh the drawbacks.

Riese: The hours, the money, the pressure, the incredible responsibility — there's not much room for anything else in my life and if I mess up, I'll mess up so many more lives than just my own. It's a lot!

…and the rewards?

Robin: You can grow and change and stretch into new phases without someone else telling you how to do your job or holding you back. This means you set your value too so if you want a "raise," you have the option of figuring out how to make more money for yourself and your business. It also means if you want more time for a new hobby, you can make that time for yourself!

Cee: The only people you have to answer to are your clients. You are in full control and you don't have to deal with annoying bosses micro-managing you. You can control your own hours and work when you want. You can potentially make a lot more money, and there are several tax write offs which help you keep more of the money you do make.

Mary: Autonomy! You can make your day to day be whatever you want it to be. Your business will be whatever you turn it into — which is so cool! I love being able to set my own hours and take time off when I need to. Mainly I love that I'm able to create the atmosphere for our team that I always wanted when I was working for other people. I'm very proud that we are giving our trainers freedom and support and respect and that we're able to pay them what they deserve to be paid. That feels really good.

Riese: I've learned SO MUCH about topics that interest me deeply because of this job. Also I like having a voice in the larger cultural conversation and being in a position to build community. The rewards are the women who feel better about themselves and more comfortable with who they are because of Autostraddle.

What piece of advice would you give a first-time entrepreneur?

Robin: Hire an accountant and hire a lawyer who specialize in your field/small business to help you with the initial set-up. Ask a ton of stupid questions. Don't try to do everything yourself. Think about the thing that got you into the business in the first place and continue to do that thing really well. Trust capable people to help you with the things you aren't as good at. My mom is always saying to me "How can you do that? You don't have a background in _____." Don't listen to people like that. They mean well, but don't understand that you can look outside yourself and ask for help. Don't be afraid.

Cee: Take that little voice in your head that screams doubt and fear and throw it out the window — it'll get quieter as time goes on. Find what you're good at and you like doing and find a way to get paid for it. Find a mentor to ask questions that google can't answer. It's great to have a business-minded lunch buddy to throw ideas at, even if they are not in your field. I am very lucky to have several business folks in my family, if you have family members too ask them! If not find someone you know or even someone you don't and ask for help. Most folks who found a way out of the system are glad to help others who ask. Find someone who is where you want to be and ask them how they go there. Try to bootstrap your startup as best you can — the less money you spend the better. Learn to talk to people and sell yourself and your ideas. And I agree with everyone else, get a good tax prep.

Mary: What Robin said! Don't be a hero. Also, if you don't have a business background, get a consultant or even a mentor who is. There is SO much to know and everyone who ends up doing well has lots of fantastic help. And DO NOT even TRY to do your own taxes. Outsource that shit.

Riese: Good karma goes a long way — if you wanna sell crafts on etsy, be a person who buys crafts on etsy. If you wanna do a kickstarter, support kickstarters you believe in. Also: everything takes longer than you think it will. Take at least one day off a week to think about things besides work. This will make you better at your work.

Read the article on Autostraddle here.