Dapper Boi has set out with a clear mission – to make androgynous jeans that actually fit female bodies. As their Kickstarter campaign is just about to hit its goal and get funded, we caught up with Charisse from their team to hear more about what led them to this much needed creation.
Tell us why you created your Jeans and why they are different.
This all started with my wife, Vicky. After she cut her hair back in 2010, she began shopping in the men's department, which was kind of stressful in itself. She literally didn't know what people were going to think or what dressing room she was going to go into. It was an extremely uncomfortable process. After she tried on her first pair of men's jeans, she was really excited because it was the look she was going for and it made her feel confident in her own skin. She actually started caring about what she looked like and was excited to always look her best. Throughout the years though, she realized that it was only a temporary solution and that the fit of men's jeans really isn't comfortable or flattering. Men's jeans are not made to fit a woman's body and women's jeans are just too feminine. So we decided to take matters into our own hands and found the solution… Dapper Boi. After countless months of research and design, we found the right manufacturer and created our first style of jeans. Our slim-straight jeans feature the details and look of men's jeans but also provide superior fit and comfort to fit a woman's body… all with the right amount of stretch. We are also using the latest technical advancements in denim right now, which creates that superior comfort and fit.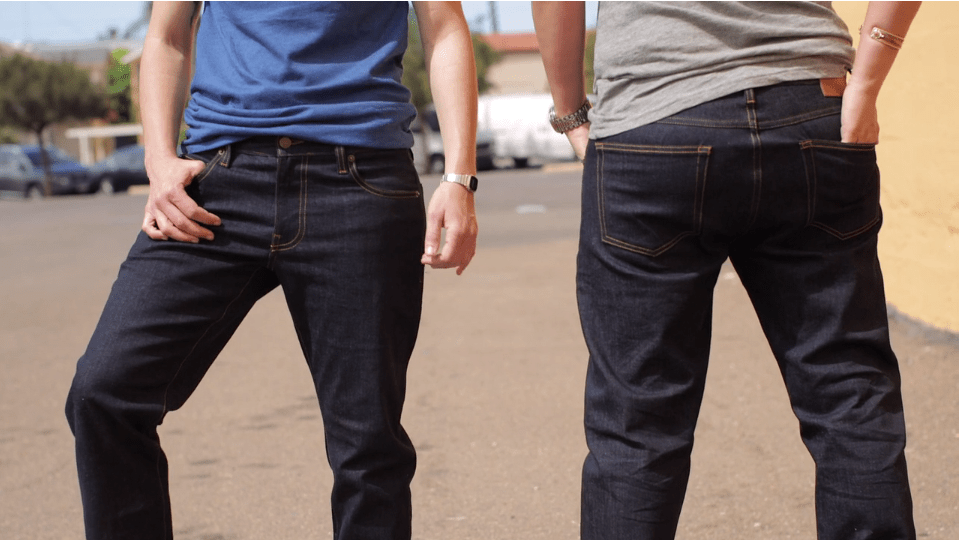 What was your background – what led you to create Dapper Boi?
I have a background in Sales Management and Vicky's background is in Casino Marketing. We have a passion for fashion and we are very humbled and excited about the support from our community. Our goal is to make this look and fit accessible and part of everyday life.
What can we hope to see next from your team?
We have a TON of ideas that we cannot wait to share with everyone! On our Kickstarter campaign page, we actually listed some stretch goals so that we can go beyond this first slim-straight fit, dark rinse jean. We'd like to produce other washes and other styles (like a relaxed fit, a skinny jean and even a femme fit). Eventually we'd like to also get into casual button-down shirts.
To support the campaign and get in on the rewards before they are gone – head to the Dapper Boi Kickstarter page!