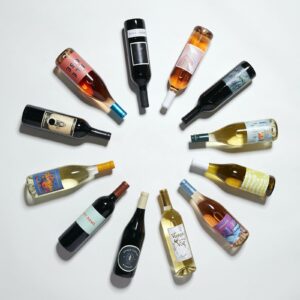 We partnered with Bright Cellars, our new favorite wine subscription service, to give you tips on finding the best wine to try based on your Zodiac sign. Take their easy 7-question taste preference quiz, and based on your answers their algorithm matches you to wines from around the world you're sure to love! Click here to take their taste quiz and get 50% off your first 6-bottle box!
Is Mercury in retrograde again? It certainly feels like it. At a time when things are totally up in the air, sharing a glass of wine with your friends and lover(s) can really hit the spot.

So what kind of wine should you try?

Look, we get it – choosing a wine can be difficult. When you're new to wine, it can seem intimidating and even mysterious. But believe us: wine can be a totally unpretentious drink. Heck, we like to pair wine with potato chips and ice cream sundaes. It's all about what tastes good to YOU. So, if you're unfamiliar with wine, welcome to the party. We're happy that you're here.

As you start to learn about wine, you'll start to see that different wines have unique personalities. Wine is complex – just like you. So, why not look to your own personality to find a wine to match?

Here are the best wines to try based on your zodiac sign. If you don't put a lot of stock into astrology, fear not – these are merely jumping-off points. But if you're the kind of person who checks their chart daily, you may be intrigued to see just how well these recommendations fit. Now scroll down for your wine horoscope.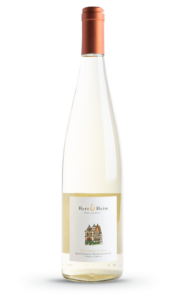 Aries
Bold and ambitious, Aries needs an equally bold wine to match. Try Petite Syrah – a full-bodied red wine with notes of blueberry, dark chocolate, and black tea. Petite Syrah is known for it's high tannins. Full disclosure: some people love tannins – an astringent quality in wine and tea – but they can give some people a headache. If you love Earl Grey, you'll probably love this wine. If not, try bold and mouth-zapping Grüner Veltliner – a white wine with light citrus flavors and an exciting herbaceous note. Our favorite Grüner Veltliner right now is the Herz & Heim Grüner from Austria's gorgeous Niederösterreich wine region.
Taurus
You're loving, reliable, and a fan of creature comforts, so treat yourself to a soothing wine. Since Taurus is an earth sign, you may enjoy a wine that's expressive of the land where it was made, like a Rhône blend. In France, wines are named for the place where they're made because each region is unique. The red Rhône blend has notes of raspberry, rosemary, and lavender, and is perfect for cozying up on a breezy night. Speaking of serenity, you can also try Riesling, a white wine that's usually slightly sweet (or "off-dry").

Gemini
Since you're energetic, witty, and all about versatility, you may need a few recommendations. Try a versatile red wine like Merlot – which can taste slightly different depending on where it's made – or a lively white wine like Sauvignon Blanc. This white wine is known for its herbaceous streak, which can taste like grass or green bell pepper. Azuli, a Sauv Blanc from Chile's Valle Central, is always a palate pleaser in our books.
Cancer
Intuitive, protective, and grounded, your best bet is an equally sensitive wine. Pinot Noir, a light red, is particularly sensitive to the land where it's grown. Oregon Pinot Noir tends to be more earthy with subtle hints of mushroom and clove – pretty perfect for an earth sign – while California Pinot Noir tends to be more fruity with notes of cherry and red raspberry. You may also like Vinho Verde, a light and citrusy white wine that's big in Portugal where it's made.
Leo
You love being in the spotlight, so you need an equally attention-grabbing wine. Start with a Shiraz from Australia – a bold red wine with notes of dark fruit and smoke. Alternatively, a zesty Sauvignon blanc with notes of grapefruit, passion fruit, and green grass will match your passion and zest for life.
Virgo
Gentle, loving, and practical, you may enjoy a light and delicate red wine like Pinot Noir or Beaujolais – with notes of pomegranate, blackberry, and violet. Beaujolais Nouveau – the freshest kind of Beaujolais – can also have a hint of banana that comes from the winemaking process. If you're looking for a white wine, try Pinot Grigio, a light-bodied wine that goes with pretty much everything.
Libra
You aim for balance and harmony in your friendships and relationships, so you should try a wine like Riesling. Just like how you'll calm everybody down when things start to get out of hand, Riesling will mellow out hot and spicy foods. You can also try Lambrusco, a light, fizzy red wine that's the perfect people-pleaser at a party with a variety of foods and personalities.
Scorpio
Water signs pair well with smooth and complex wines, and since your determination and intensity are important parts of your personality, you should start with an equally intense and complex wine like Spanish Tempranillo, a medium-bodied red with notes of cherry, dried fig, and sweet tobacco. You can also try Chenin Blanc – a rich medium-bodied white wine with warm notes of yellow apple, camomile, and honey.
Sagittarius
Curious, optimistic, and flexible, you'll like a complex and adaptable wine. Plus, since Sagittarius is the last of the fire signs, you should try a wine with notes of spice and bold acidity. Start with a Zinfandel – a jammy red with notes of strawberry, peach preserves, and cinnamon – or a Chianti – a medium-bodied Italian wine that goes well with notoriously hard-to-pair tomato dishes. You may also like Assyrtiko, a light, zingy white wine from Santorini, Greece – a perfect match to your sense of wanderlust.
Capricorn
You are ambitious, pragmatic, and helpful, so start with a wine that's equally determined to get things right – Cabernet Sauvignon. This popular full-bodied red wine with notes of black cherry and baking spices is the perfect pairing for deep conversations. You may also like Pinot Grigio, a white wine that's great alongside food and friends.
Aquarius
You're rational, intelligent, and happy to march to the beat of your own drum, so you should try a wine with unique flavors, like Petite Verdot – a full-bodied red with notes of plum, lilac, and sage. Much like how you do well in groups and on your own, Petite Verdot adds color and dark fruit notes to red blends but can totally stand on its own as a single-varietal wine. You may also like Chablis, a unique kind of Chardonnay made in France that's light-bodied and crisp with notes of quince and lime.
Pisces
Compassionate, creative, and romantic, you'll love a rich, silky wine like Argentinian Malbec. This bold red has notes of blackberry, plum, milk chocolate, and leather – kinky! You should also try a dry or off-dry Riesling, which is conveniently compatible with the Taurus in your life.

In Vino Finito
When it comes to matching your wine and zodiac sign, these varietals will start you off on the right foot. Now, we don't need to tell you that your tastes will change over time. Start with these recommendations and branch out until you find a wine that tastes the best to you. When it comes to finding your perfect wine match, you may need to experiment – and that's part of the fun.

For more wine wisdom, subscribe to our daily newsletter, Glass Half Full.