It's here, it's here, it's finally here! This is a historic moment for the Women's World Cup as it is the first time 24 teams have come together to battle for the world's highest honor (previously, it was only 16 teams). With 1 billion TV viewers expected, Canada kicks off the games with a match against China today, and girls, aren't we excited. Here's an exciting preview of what's to come over the next month (yes, football for one full month!).
10 Players to Watch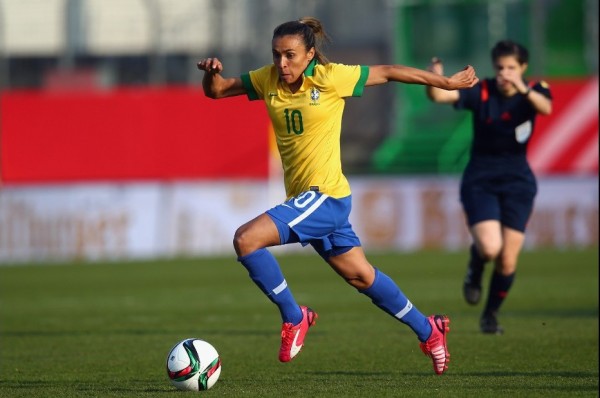 Marta
Marta (Brazil) – Brazil's "Pele with a skirt" is looking for her first World Cup title since breaking onto the scene in 2007. Watch for her fancy footwork and ability to breeze past defenders.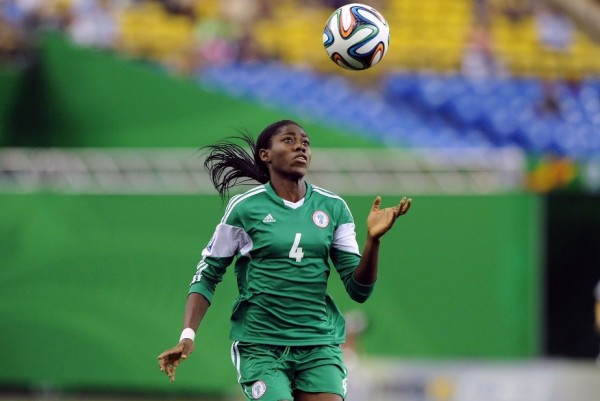 Asisat Oshoala
Asisat Oshoala (Nigeria) – At just 20 years old, Asisat Oshoala was recently named the BBC's Women's Footballer of the Year. She helped Nigeria win the African Championships in 2014 and plays for Liverpool.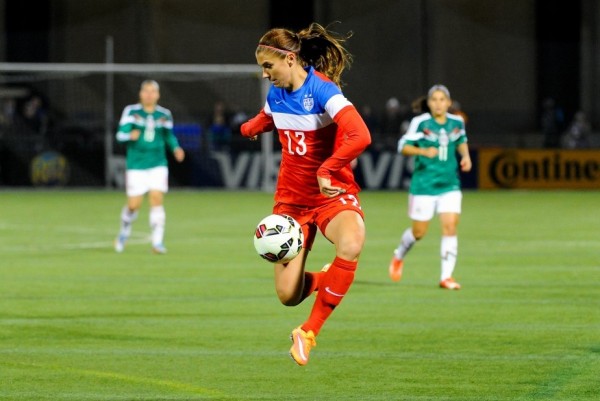 Alex Morgan
Alex Morgan (USA) – One of the U.S. top goalscorers, Alex Morgan is looking do one better than 2011 and win this time.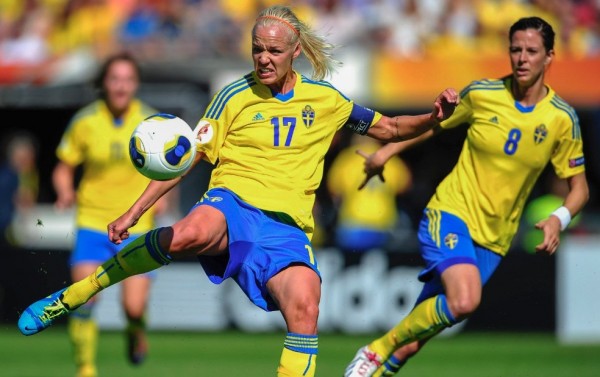 Caroline Seger
Caroline Seger (Sweden) – One of the most experience Swedish players this year, midfielder Caroline Seger plays for Paris St. Germain and is a force to be reckoned with.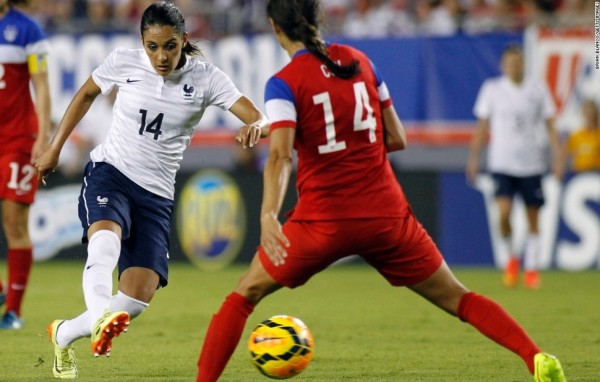 Louisa Necib
Louisa Necib (France) – Louisa Necib's eye for creating open space surpasses many in the game. She is integral to France's success and can lead them to glory this summer.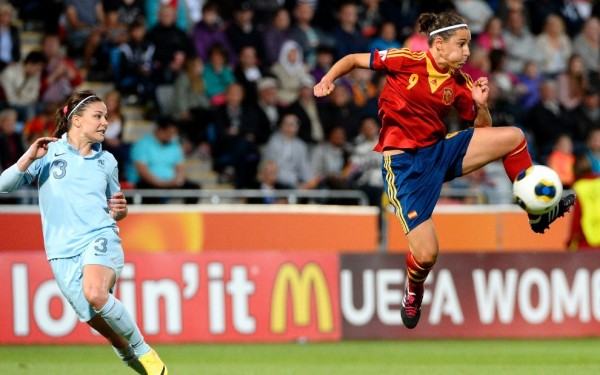 Veronica Boquete
Veronica Boquete (Spain) – Boquete is one of the most exciting and talented players in the game. She is also Spain's most threatening player, with her ability to produce the perfect pass.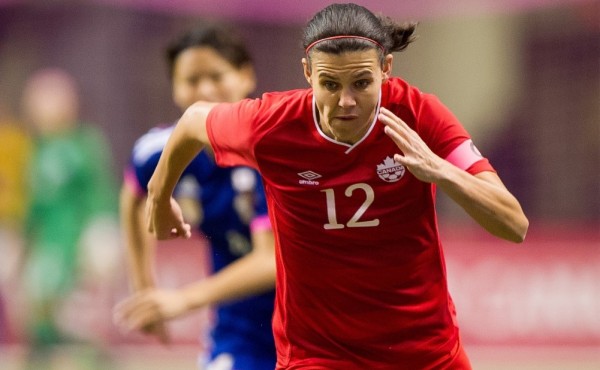 Christine Sinclair
Christine Sinclair (Canada) – A legend of the game, Sinclair will win her 224th international cap in today's opener against China and will be hoping to add to her incredible tally of 153 goals.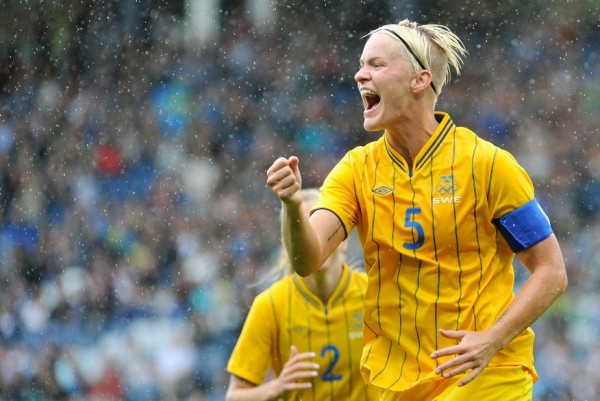 Nilla Fischer
Nilla Fischer (Sweden) – One of the best defenders in the world, Fischer's dominance at set pieces and ability to read the game makes her stand out, giving Sweden a fair chance to place in the finals.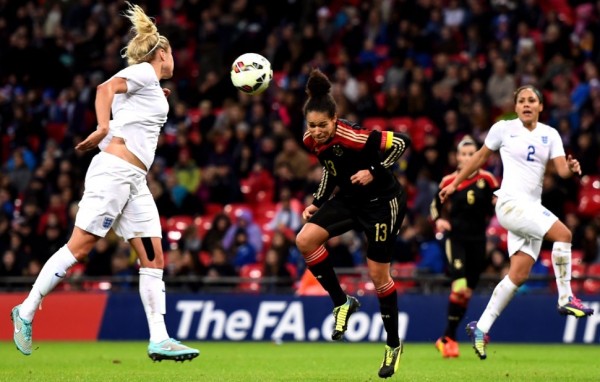 Celia Sasic
Celia Sasic (Germany) – Fresh off a Champions League win with Frankfurt, Sasic will spearhead Germany's attacking line without the help of Nadine Kessler, out through injury.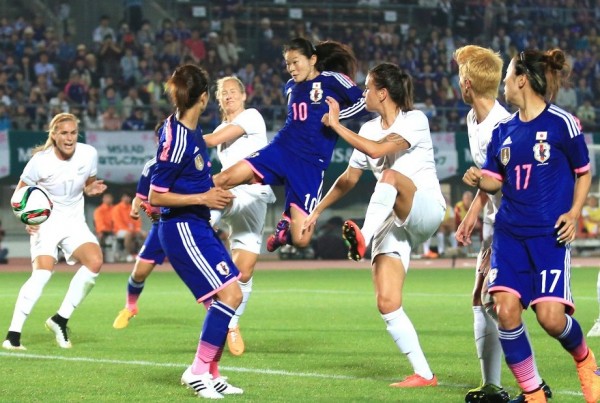 Homare Sawa
Homare Sawa (Japan) – The 2011 FIFA World Player of the Year is heading for her 6th successive World Cup, a feat no other player has achieved.
[Download text="Want to make awesome new friends that also love watching the Women's World Cup? Download HER The Lesbian App to meet them!" url="http://api.weareher.com/g/0155″]
6 Matches to Watch
Of the 54 matches during the Group Stage, here are the top 6 you don't want to miss (so use HER to find people to watch them with!):
• Group A – Canada vs. The Netherlands (Monday, June 15)
• Group B – Germany vs. Norway (Thursday, June 11)
• Group C – Japan vs. Switzerland (Monday, June 8)
• Group D – USA vs. Sweden (Friday, June 12)
• Group E – Brazil vs. Spain (Saturday, June 13)
• Group F – France vs. England (Tuesday, June 9)
Of course, you won't want to miss the final match (Sunday, July 5). If you're heading to the bar like me, get there early. It will be packed.
Did we miss anything? Let us know in the comments!