Lesbian bars are vital spaces for LGBTQ+ women and queer folks to connect. They're monumental in queer history, having existed for over 100 years. Due to COVID-19, now, more than ever, these bars need your support.
Of course New York is renowned for being one of the most inclusive, diverse and vibrant queer communities in the world, but there are other places as well. Lesbian bars and queer spaces that have existed for decades and landmarks that are part of the fabric of LGBTQ+ rights movements and history.
Here is a guide to all the lesbian bars and queer nightlife that you need to know. Before a trip to the Big Apple or anywhere else in the US.
Cubbyhole
Beloved NYC lesbian bar, Cubbyhole, is described by regulars as a home away from home. Before the pandemic hit, Cubbyhole hadn't closed a single night during its 27-year existence. Now, Cubbyhole is running fundraisers and selling merch to stay afloat, and hopes to reopen for outdoors service in April. Owner Lisa Menichino says, "There has always been a connectivity between lesbian bars and the celebration of our identities. They must survive."
Henrietta Hudson
NYC's oldest lesbian bar is Henrietta Hudson in the West Village. Usually a lesbian-run hangout for drinks, dancing, and pool, Henrietta Hudson has kept its doors closed since the pandemic took hold. The iconic bar has kept going since then by running virtual events and fundraisers. While the timing of when Henrietta Hudson can reopen is unclear, owner Lisa Cannistraci promises the bar will be back, and that it will remain a staple of the city's LGBTQ+ community.
A League of Her Own
After one of the oldest lesbian bars in D.C., Phase One, shut down in 2016, A League of Her Own (ALOHO) stepped in to fill a void in the city's LGBTQ+ scene. ALOHO prides itself on being a safe and affirming space for lesbians and the wider queer community to hang out and let loose. Alongside in-person events, ALOHO has put on virtual speed-dating nights since the start of the pandemic, to give queer women a low-pressure, friendly way to connect with each other.
Lipstick Lounge
Lipstick Lounge in Nashville has been around for almost twenty years, making it a mainstay within the city's LGBTQ+ community. The bar is known for creative theme nights, like its pajama parties, and eclectic drinks, such as its delicious, grape-filled cocktail, F$!k-a-Fanta. Owners Christa Suppan and Jonda Valentine know how important it is to create a space where LGBTQ+ people from all walks of life feel loved. They say, "Come as you are, no matter what you are. This is your home."
Blush & Blu
Dubbed a "bar where all humans are welcome", Blush & Blu in Denver is a chilled space for coffee and cocktails. From drag king nights and burlesque, to queer yoga and arcade games, Blush & Blu is a buzzing, multi-faceted bar that serves a diverse community. Must try drinks include its "Dirty Fax Chai", alongside the "Mugmosas" on its killer Sunday brunch menu. The bar is currently open and operating safely, with a happy hour from 3-6pm throughout the week.
My Sister's Room
My Sister's Room is a lively lesbian bar, and a favourite among Atlanta locals. Home to drag shows, burlesque, and comedy, alongside weekly club nights, My Sister's Room has something for everyone. The bar gives back to its home city by sponsoring Atlanta Pride and Atlanta Black Price every year, and by serving up local food and beer. My Sister's Room is currently open and operating Wednesday-Sunday each week.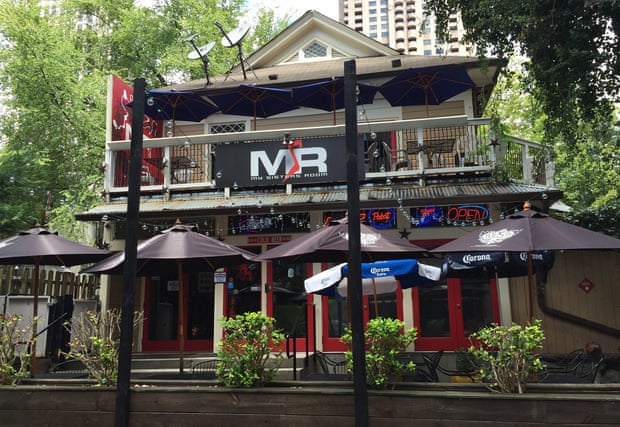 Pearl Bar Houston
Julie Mabry was inspired to open Pearl Bar after watching her sister, who is also queer, grow in confidence after they visited a gay bar together. Houston's Pearl Bar is home to a wide range of themed nights and playful drinks, including their best-selling ice cream shot. Julie prioritises giving back to the community, and funds local groups that fight for civil and equal rights. To her community, Julie says, "Support your lesbian bars. You'll never realize how important they are until they're gone."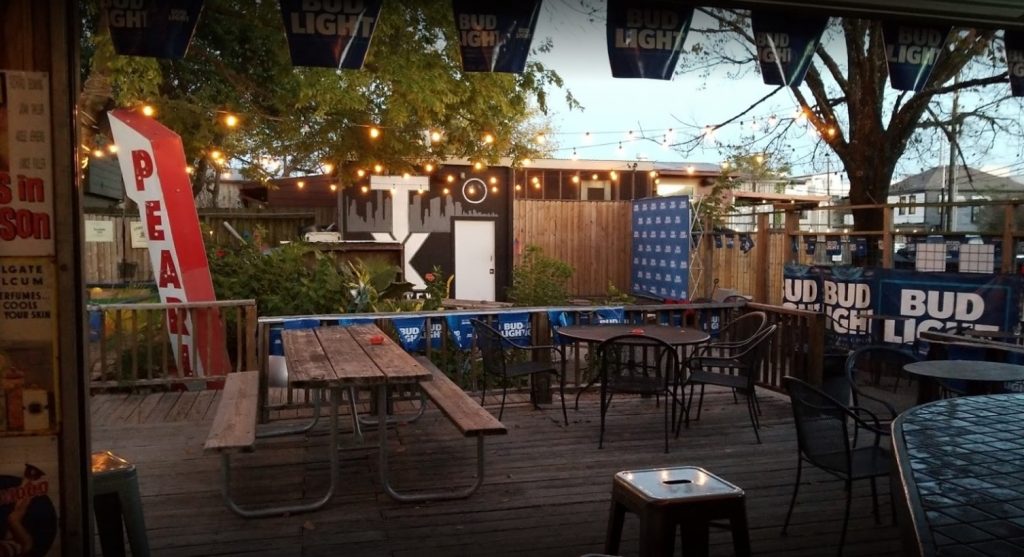 Gossip Grill
For Gossip Grill owner Moe Girton, the core value of her bar is community. She aims to give LGBTQ+ women and the wider queer community in San Diego a space that's both safe and widlly fun. The bar hosts a diverse set of events, from "Blackout Bingo" and "Dinner & Drag" nights, to fundraisers and educational events. When you visit, make sure to try their lavender-infused Inspect-her Gadget cocktail, and their truffle mac and cheese. From home, you can support Gossip Grill by purchasing their at-home cocktail kits, merch, and delicious take-out.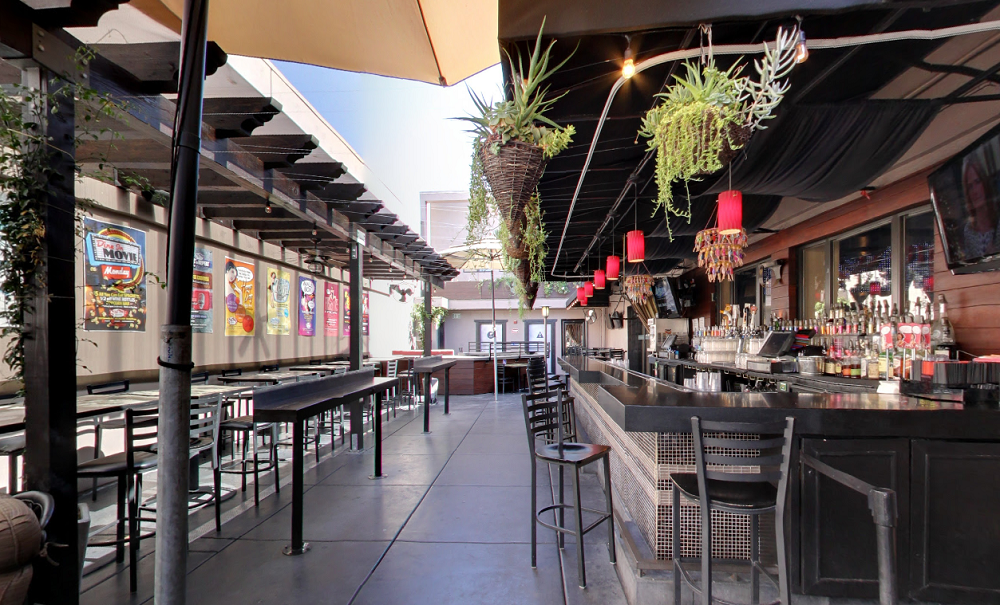 Herz
Sheila and Rachel Smallman recognise the importance of providing a space that caters to LGBTQ+ women. They say, "Often, we meet women at their lowest state, and we watch them grow and triumph over their challenges. We are so grateful Herz is that space." Herz in Mobile, Alabama is a bar for the queer community to party without inhibition. The bar is home to lively drag king nights, shows, and karaoke, as well as creative cocktails, like its infamous "Vagina Juice".
Slammers
Slammers is an easy-going lesbian bar serving up drinks and some of the best pizza in Columbus, Ohio. The bar recently fully reopened, and screens basketball games and USWNT matches for those sporty queers among us. Be sure to check out Slammer's gorgeous patio space and outdoor bar, which is ideal for those looking for a safe way to hang out and support the venue.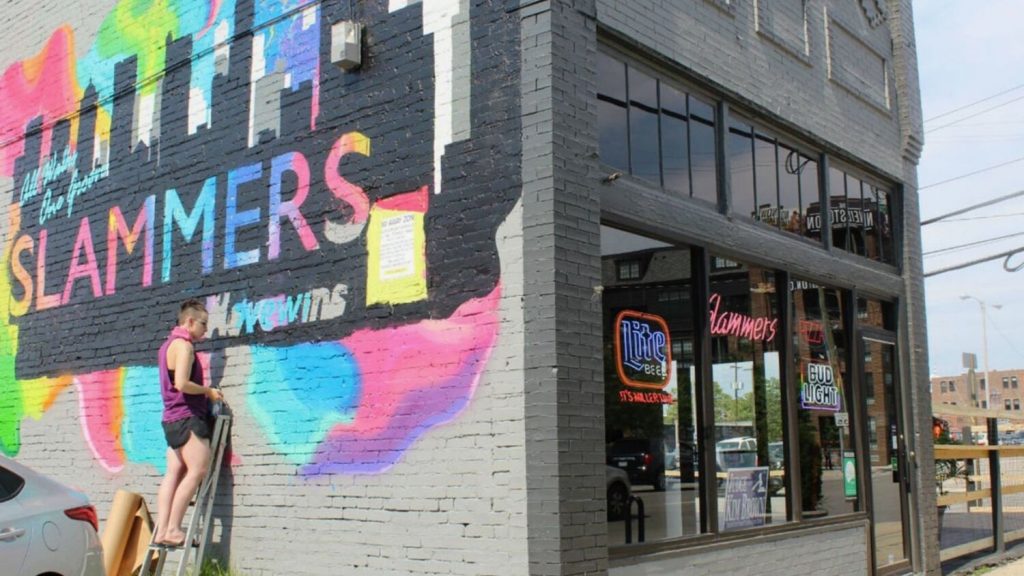 Sue Ellen's
Sue Ellens's owner, Kathy Jack, was one of the first women in Dallas to manage a bar. At that time, there were at least four other lesbian bars in the city – now, Sue Ellen's is the only bar still standing. The bar's well-known "Chick Happy Hour" thrived before the pandemic took hold, but now its doors are shut until it can promise a safe return for its visitors. Having survived through the AIDS pandemic and economic crash, Kathy is optimistic that Sue Ellen's will "live on forever".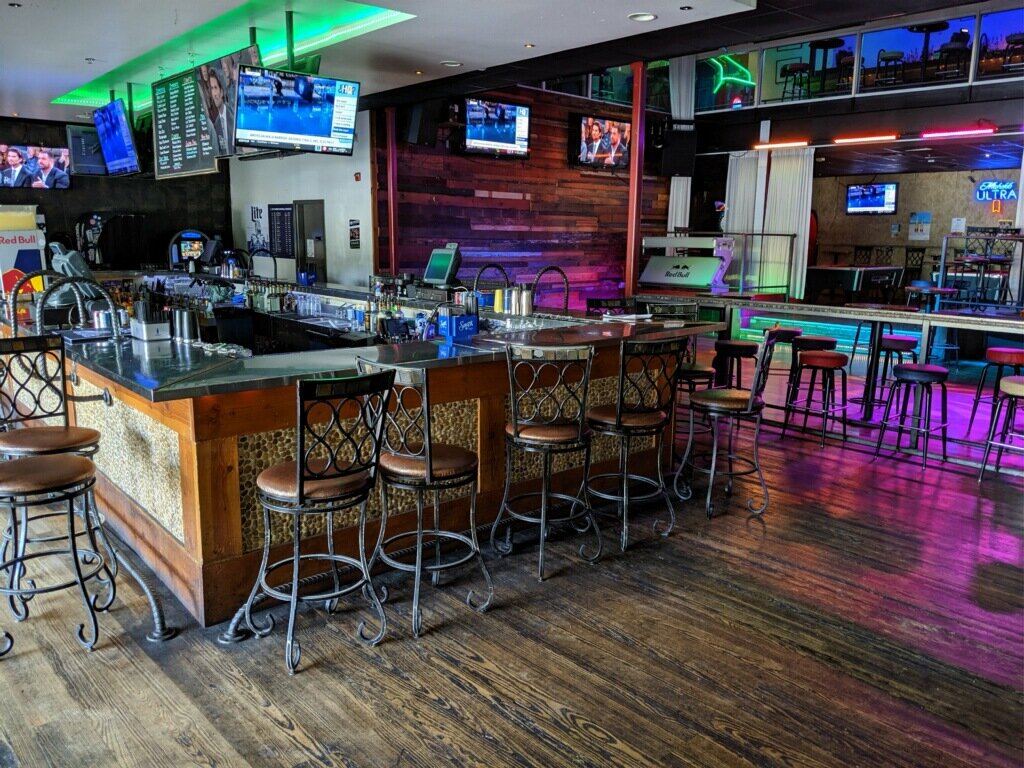 Walker's Pint
Walker's Pint is Milwaukee's oldest lesbian bar, and one of the friendliest spots in town. Primarily a women's bar but open to the entire community, Walker's Pint wants you to feel at home as soon as you walk through its doors. The staff are "proud to provide a space where everyone can be their true self". Working with other bars in the neighborhood, Walker's Pint fundraises for nonprofits, including LGBTQ+ charities, and sponsors sports teams. The bar is currently open throughout the week.
Wildrose
Wildrose is Seatle's only lesbian bar, and is located in the city's Capitol Hill neighborhood, AKA its "gayborhood". Women-owned and operated since 1984, Wildrose has hosted a range of real-life and virtual events since the pandemic, including DJ nights, and at-home live music fundraisers. You can support the bar through purchasing its merch, or by paying a visit to its charming patio area for a drink (and be sure to order their homemade chicken enchiladas while you're there).