Continuing on our virtual sex therapy series with Durex, we hosted an event that explored intimacy, sex and long distance relationship advice with Queer Sex Therapist, Casey Tanner. Here are the top three questions from the event, and Tanner's advice for how to navigate this space with your partner.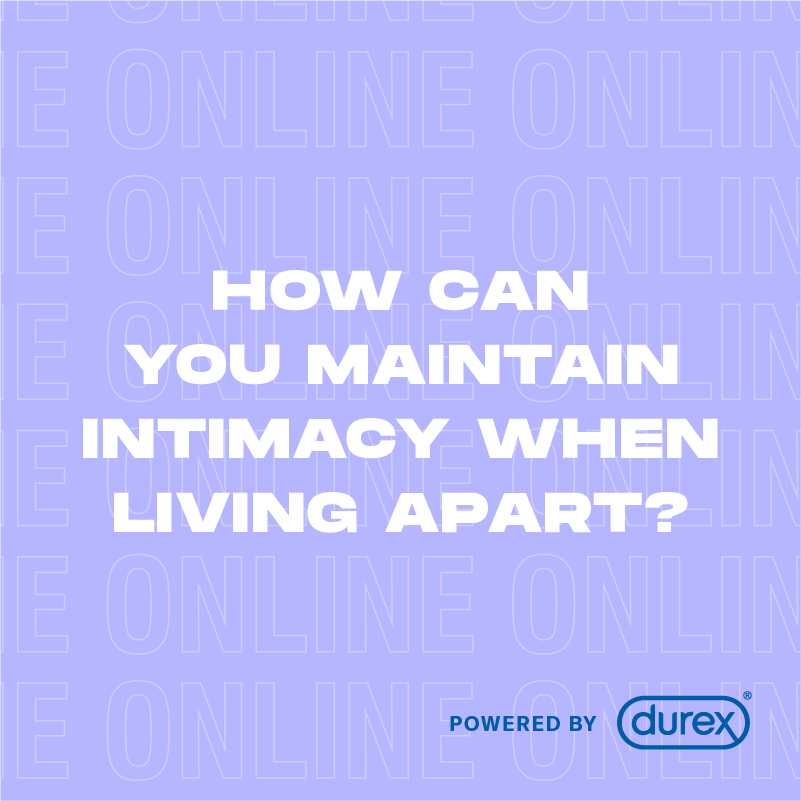 How can you maintain intimacy when living apart?
Quarantining apart is a completely new phenomenon for most couples, but luckily we don't need to reinvent the wheel. We can learn a lot from couples for whom distance isn't new – partners in long-distance relationships. These folks have long had to navigate the perils and intimacy concerns that come with spending large timespans apart. Here are some tips and tricks that we've learned from people in long-distance relationships, that can be directly applied to couples currently quarantined apart:
Don't be afraid to schedule sex – I know this can feel like it takes away from sponteneity, however it also can build sexy anticipation, help you know when to prepare (i.e. hygeine, mood, context), and helps with avoidance.
Choose toys and products together – feeling like you have toys that our "ours", not just "mine", can make it feel more connective. Durex has an interesting range of toys on their website – www.durex.co.uk
Share the same sexy playlist or make the same cocktail – you can be in two different places, but create a congruent context in both.
Keep making the effort – just because most of us can get away with showering once a week right now, doesn't mean that this is going to be an effective way to keep things spicy online.
Set the mood from afar – even though your partner isn't in the same room, lighting candles or creating proper lighting/background can set the stage for sexy interactions.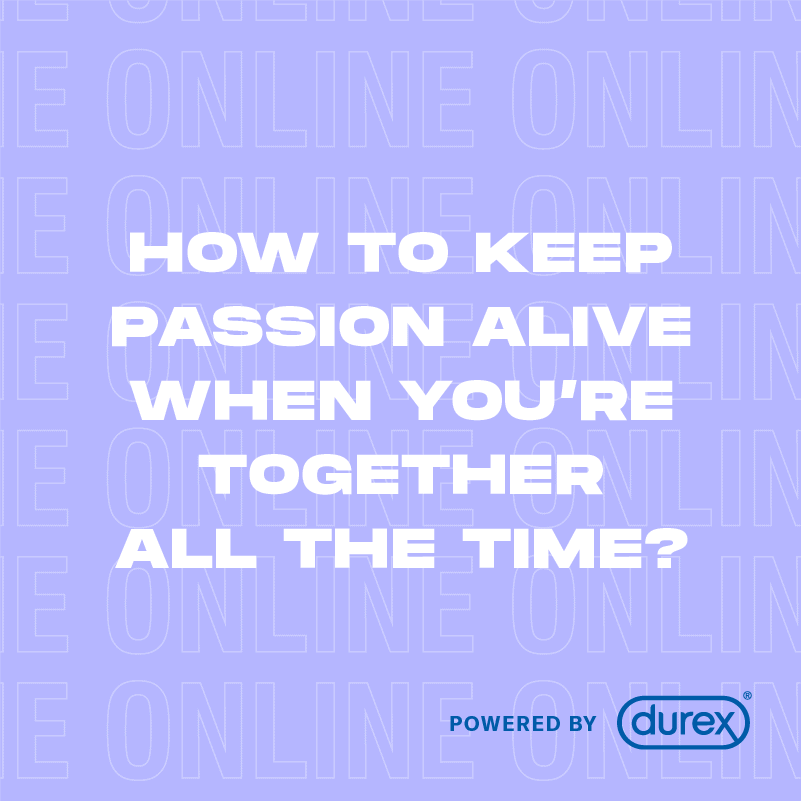 How to keep passion alive when you're together all the time?
Fire needs air – in other words, passion needs space. And when quarantining with a partner, space might just be the scarcest resource. So, if you're feeling less of a spark, know that it's a normal reaction to less space – not a sign of impending relationship doom. Here are some suggestions on how to cope:
Quality over quantity – it's not about having TONS of space, but rather small amounts of RESTORATIVE space. This means that even though you might be working in separate rooms all day, you may still feel a need for space because work doesn't always feel energizing. If you're an introvert, restorative space may mean alone time, a walk, or a 1:1 friend call. Extroverts may need a group zoom call or virtual social interaction to feel replenished.
Intentional is sexy – Many sexperts have engaged in intentional space-taking for a long time – it's called playful withholding! Playful withholding is when sexual partners agree to take space from sex (whether for a minute, an hour, a week, etc.) in order to increase anticipation and eroticism around sex. The idea here is "you want what you can't have", and for many people it works. Rather than wondering if/when/how you'll have sex today, try making a pact to NOT have sex for 24-48 hours, and see how it impacts your sex drive at the end.
Again, keep making an effort. It's less about how you look, and more about going through the steps that say "I'm making an effort for you. I'm making an effort for me." Also, getting ready to have or initiate sex can help build an erotic headspace.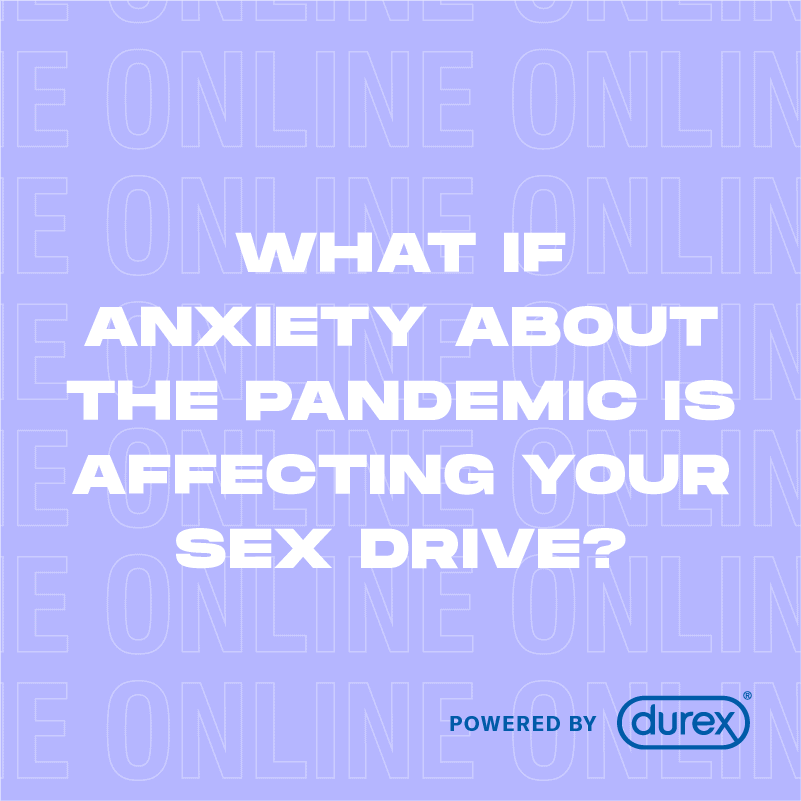 What if anxiety about the pandemic is affecting your sex drive?
If you're experiencing anxiety or depressive symptoms right now, know that it's normal, and also that your partner is not the best choice of therapist. Make space to connect over difficult emotions, but know where to draw boundaries so that this doesn't eat up the space you both value setting aside for sex.
Now, more than ever, it's essential that each member of a relationship takes responsibility for their own emotions and pleasure. It's not your partner's job to turn you on – this is usually an inside job. Thus, take some space before having sex, in which you do things that are erotic to you. Take a shower, put lotion on your body, even masturbate a bit to get yourself primed for pleasure.
---
If you want to find out more about Durex condoms and lubes, click on the enclosed links. Always read the label on any product before use."
Casey Tanner is a Licensed Clinical Professional Counsellor, her expertise is based on experience in North America