Give OUT Day is tomorrow, Thursday May 21st, but it kicks off tonight in San Francisco! We're talkin' about THE national day of giving for the LGBTQ community – a 24-hour online fundraising competition that unites the LGBTQ community nationally to raise critically needed funds to support the diverse array of LGBTQ nonprofits including community centers, arts groups, organizers, clinics, student clubs, sports leagues and more.
HER is proud to support The San Francisco LGBT Center! Donate here to support your local Center OR, better yet, go party with them tonight and tomorrow.
Wednesday, May 20, 2015
Beaux 9.00 PM – 12:00 AM
QBar 9:00 PM – 2:00 AM
[Download text="Want to know everything about Give OUT Day? Download HER The Lesbian App to read more awesome posts like this." url="api.weareher.com/g/0125″]
Thursday, May 21, 2015
Midnight Sun 4:00 PM – 7:00 PM
The Edge 4:00 PM – 7:00 PM
Hard Rock Café – 5:00 PM – 7:00 PM
Destino and Pisco – 5:00 PM – 7:00 PM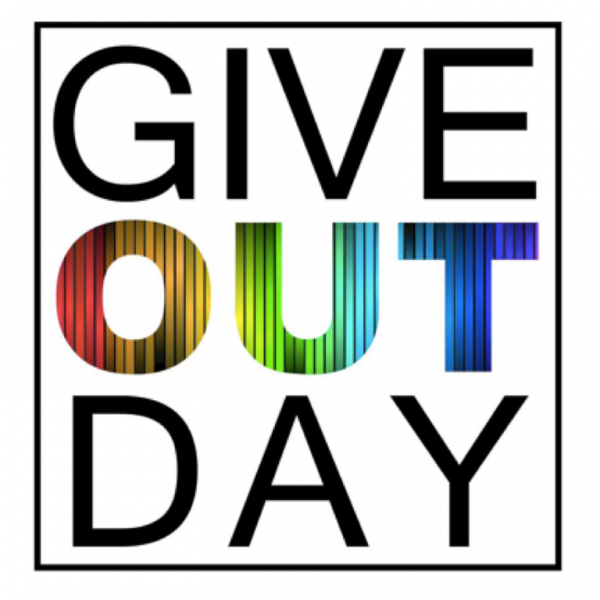 Instead of making your donation a quick click from your smartphone (that's okay too, of course), head to Beaux tonight for the regularly scheduled P*ssy Party where women will not only be dancing and drinking, but DONATING too. Look for the representatives from Horizons Young Professionals for Equality (HYPE) and The SF LGBT Center and give back to YOUR community.
Plus anyone who donates $10 or more gets a free drink from Beaux. Not too shabby, in my humble opinion. Head to the top of your Feed and hit Attend on the Give OUT Day event to show your support!