In the final session of our virtual sex therapy series with Durex, we celebrated single people and how to make the most of online dating with guidance from Queer Sex Therapist, Casey Tanner. Here are four questions from the event, and Tanner's advice for how to navigate this space while social distancing.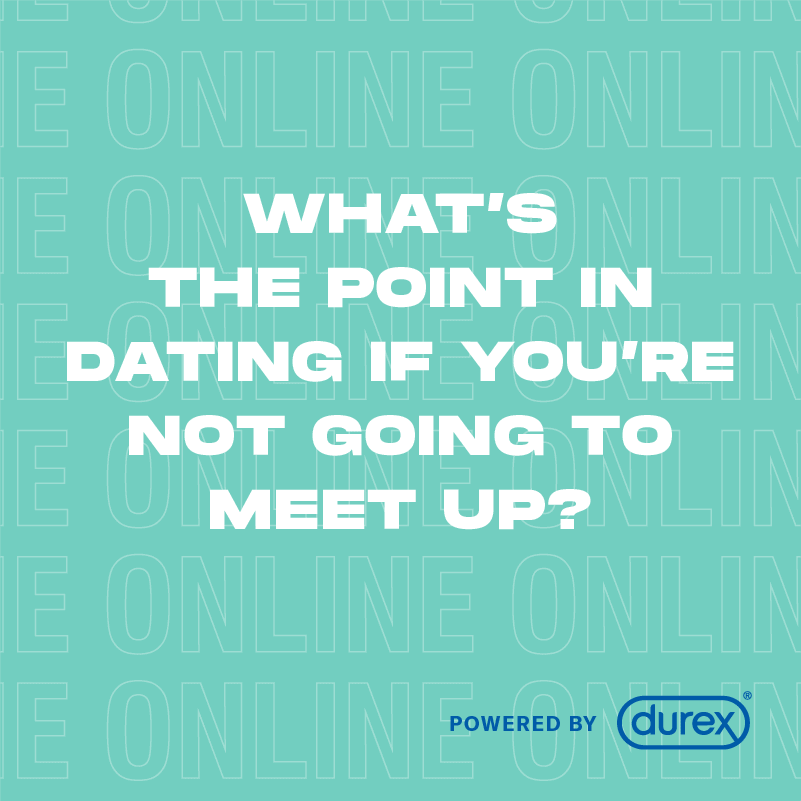 What's the point in dating if you're not going to meet up?
There's no need to date during quarantine if you don't want to, but there are many perks to doing so. For one, you know that you and anyone new you talk to will already have one major thing in common – quarantine. Conversations with new potential partners about shared experiences can be bonding, help with feelings of isolation, and give you something to look forward to when quarantine ends.
If you think about it, this way of dating is actually nothing new. Traditionally, courtships could last for months and might involve letter writing or the exchange of photographs. If you can frame it this way, you might find that there is something quite romantic about the longing and anticipation that comes with dating from afar, for now.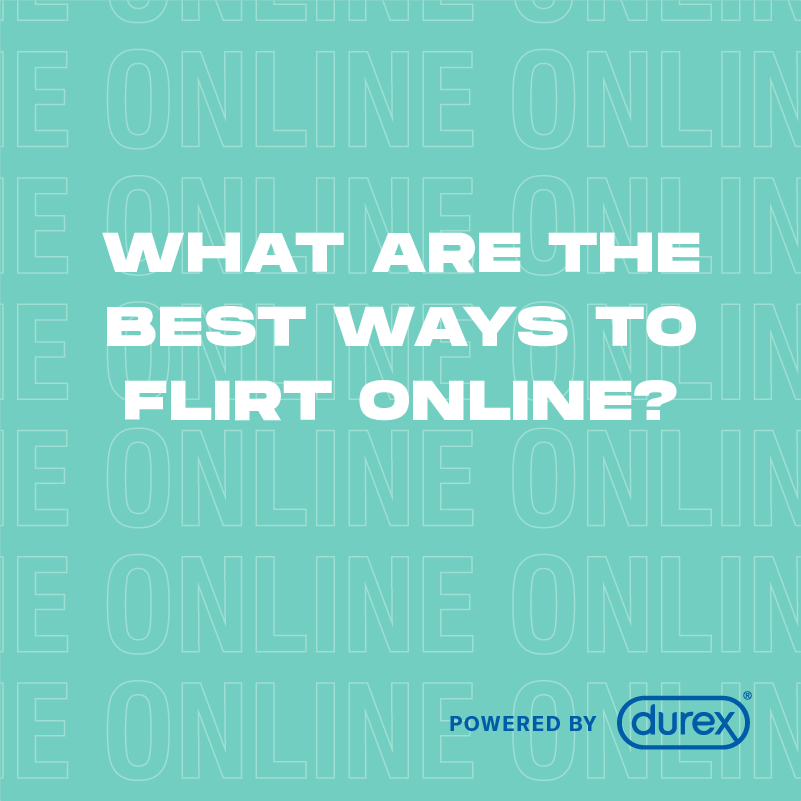 What are the best ways to flirt online?
When we really begin to define "flirting", what we're talking about is sincerity, playfulness, teasing, or being suggestive. Sincerity might include a genuine compliment; playfulness might be cracking a dirty joke; teasing might be slightly poking fun. Some of these may feel more or less authentic for you, but all of these tactics essentially say: "I like you, and you have my attention."
Flirting can escalate quickly, but more often it moves slowly – especially when you're not able to meet up in person.  Don't feel pressured to jump into virtual sex – there are other ways to take things to the next level.  Talk about the things each of you enjoy in bed – tell them about how you enjoy your Durex vibrator for instance, and ask them about their favorite toys in return.
Finally, know yourself. Are you better on the phone or on video? Do you bring more flirtatious energy when you walk and talk, or when you're lying in bed? Set the scene not only for your date, but for yourself.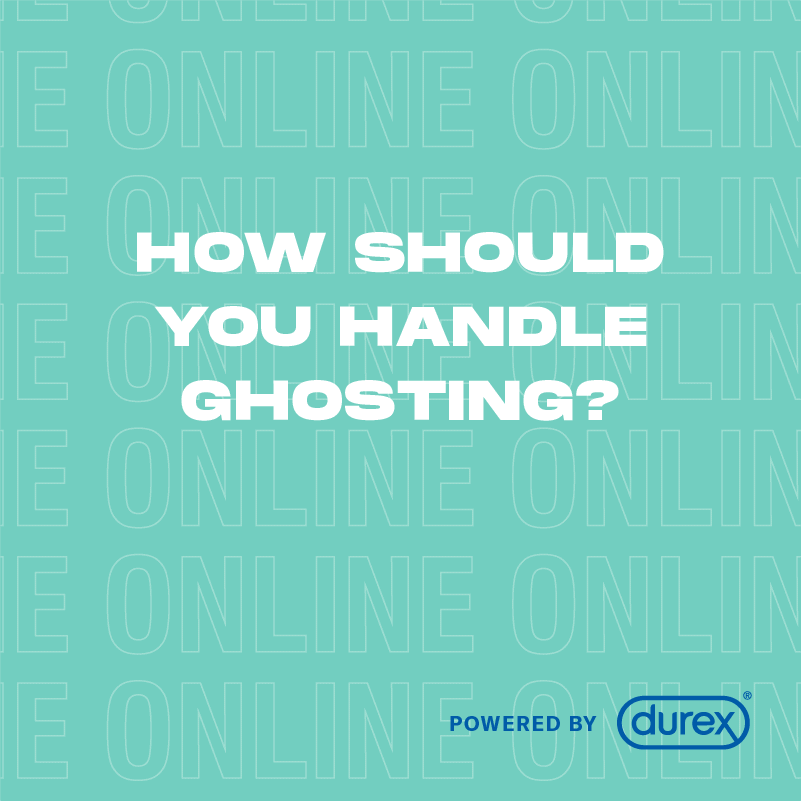 How should you handle ghosting?
From an emotional perspective, start by validating your feelings – getting ghosted is the worst. It feels bad, saddening, and frustrating. These emotions can be compounded further by quarantine, as we already feel generally isolated. So first and foremost, be kind to yourself and try not to take it personally. We often assume we're ghosted because we did something wrong, but far more often it's because someone got tired, scared, anxious, etc.
In regards to how to react and respond, I recommend beginning by giving others the benefit of the doubt. This might mean giving them a few extra days to respond before assuming you've been permanently ghosted, knowing that all of us are a little more exhausted than usual right now. Then, I would move forward with curiosity. A text such as, "Hey, I'm sure you have really valid reasons for taking a step back from this conversation, but I just wanted to reach out and say I hope you're doing alright, and if ever you feel like picking this up again I'd be happy to continue to chat (absolutely no pressure!). Take care and be well (or whatever signoff is more "you").
Most importantly, take care of yourself.  You don't need a date for a great night, or for great pleasure.  Take out your trusty Durex lube, and treat yourself to, well, you!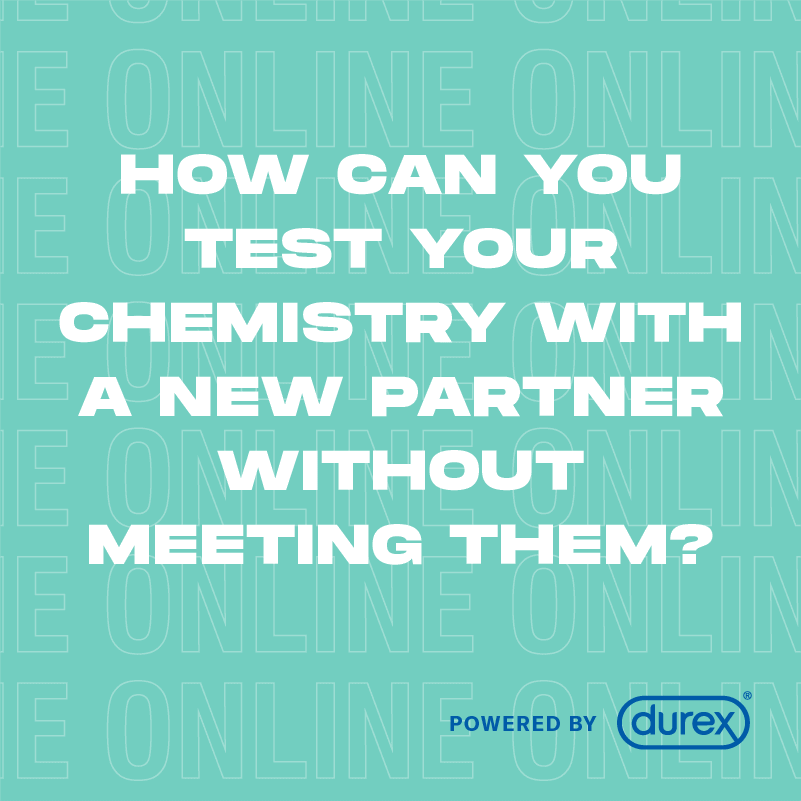 How can you test your chemistry with a new partner without meeting them?
I typically say, notice how long it takes until you're talking about something completely random! Most of us know how to ask the basic questions – "Where are you from? Do you have any pets?", but it takes some chemistry to find a free flowing conversation that doesn't feel like an interview.
Think about how you feel chemistry – is it stomach butterflies? Anxious anticipation? Arousal? Notice your body during interactions. If you're feeling bored or finding that you have to initiate every conversation, this person may not be a match. If you light up when they text, or you find yourself laughing, you're headed in the right direction.
Finally, notice what early interactions bring out in you. Are you finding that you're funnier than usual? More creative? Or do you feel like you're monitoring what you say more often than you usually do? Chemistry before meeting is less about how you see the other person, and more about how the interactions make you feel in and about yourself.
---
If you want to find out more about Durex condoms and lubes, click on the enclosed links. Always read the label on any product before use.
Casey Tanner is a Licensed Clinical Professional Counsellor, her expertise is based on experience in North America