VIDEO: YouTuber Ingrid Nilsen comes out in powerful video
By Isabel Levin, Social Media Intern | June 9, 2015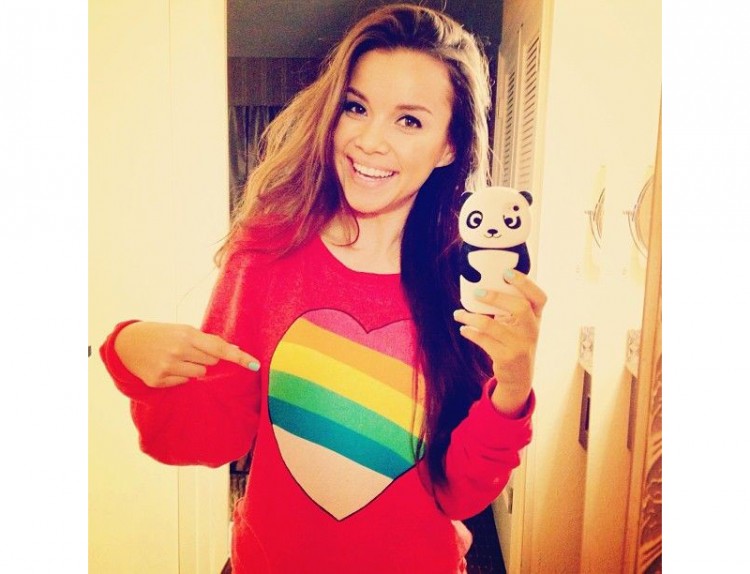 Ingrid Nilsen is a well-known YouTuber who makes how-to videos about beauty, fashion, and healthy eating. Today, she became one of the first YouTube beauty gurus to come out as gay in a video she posted to her channel. In the video, she speaks from her heart and teared up a few times about coming to terms with her identity and sharing it proudly. She has profound words about why it's important and healthy for LGBT people to come out, and she emphasizes that, "We all deserve our best chance … I'm giving myself my best chance, and so should you."
Ingrid also has some incredible insights about life before coming out. She said she suppressed her identity since childhood out of fear of not being loved or accepted, which resulted in her, "living this quietly unhappy life." She says that, "I had this wall up for so much of my life, but it wasn't this brick or stone wall. I described it … as this glass wall, where you can see me but you were never getting all of me." She does a great job of articulating what it is like before one comes out and the feelings of being detached from those around you because of it. Ingrid looks so relieved and joyful when she says, "It felt so good to just to tell somebody… I feel like I've gotten closer to all [the wonderful people around me] because of this." Having happy and healthy interpersonal relationships is vital, and coming out is an amazing step towards Ingrid living a happier and healthier life.

[Download text="Want to know everything about your favorite YouTubers? Download HER The Lesbian App to read more awesome posts like this." url="http://api.weareher.com/g/0160″]

Watching Ingrid tell her story in front of the camera, it's easy to see how much courage she built up and how much coming out means to her – and what it means to every LGBT person. Coming out is allowing Ingrid to finally pursue a full life. Her shared personal experience with being part of the LGBT community speaks volumes for quieter voices, empowering both them and her.