Brandi Carlile stomped onto the scene in 2005 with her self-titled album debut. This came after years of playing clubs and inevitably scoring a contract with Columbia Records. Though she'd been singing and performing since she was young, it wasn't until 2007 when her spine-chilling single "The Story" was released, that she really stepped into to the public eye. That song brought Brandi's music into the lives of a lot of people – a lot of lesbians – all over the world. "The Story," produced by the acclaimed, award-winning producer T-Bone Burnett, was featured in several TV shows (including a rendition by everyone's favorite lady-loving doctor, Sara Ramirez, on Grey's Anatomy) and reached number 75 on Billboard's Hot 100 Chart.
Although "The Story" definitely drew me in, I positively fell in love with Brandi after the release of her fourth studio album, Bear Creek, in 2012. It was on this album, named after the recording studio in Washington where it was recorded, that Brandi really showed us her true self. Her candid story telling, her warm and soulful voice, and her immaculate songwriting completely sold me. She is a one of a kind artist who can't be categorized into any one genre. At times she is a bona fide, down home country singer, other times she has a delicate, folky sensibility. And then there's the rock 'n roll moments which, I have to admit, are probably my favorite.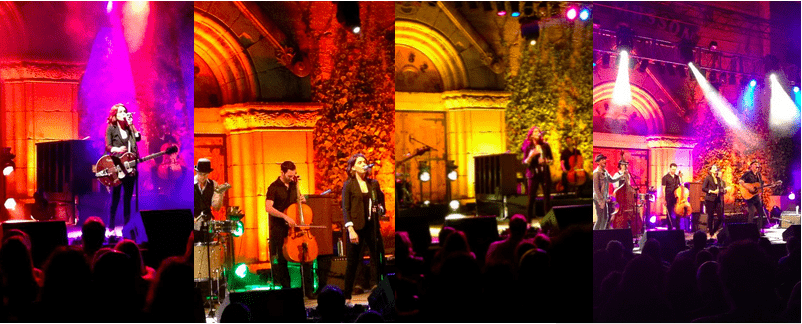 I've been lucky enough to witness the magic live, twice. Brandi and her band, which includes her lifetime collaborators and twin bothers Tim and Phil Hanseroth (simply called "The Twins"), put on a live performance like nothing I've ever seen. The crowd is completely entranced by the pure, raw talent and musicianship on stage. Not to mention, they played the best version of "Bohemian Rhapsody" I have ever heard.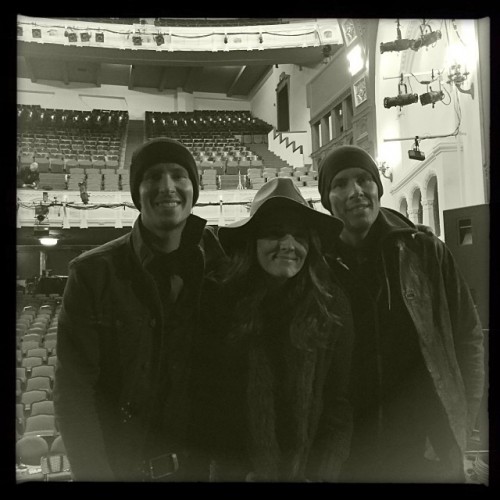 Her fifth studio album, The Firewatcher's Daughter, was released this week and like always, Brandi delivers her heart and soul in the contents of these songs. The first release on independent label ATO, the recording of this album allowed her and her band to take more liberties in the studio and do things exactly the way they wanted. They often recorded only one or two takes of these songs, which are the versions you hear on the new album. The video for the first single, "Wherever Is Your Heart," gives you a good indication as to what to expect from the rest of the album… genuine, raw artistry. From the sorrowful lamenting harmonies on tracks like "The Eye," to the Tegan and Sara-esque melody lines, production and drumbeats of "Blood Muscle Skin & Bone," as usual Brandi shows us the many sides of what she's capable of.
One of the standouts on this album, in my humble opinion, is the classic-country-rock-sounding "Mainstream Kid". This song is just screaming to be played live with its hard hitting, distorted guitars and compellingly powerful vocals. It's got a playful (yet satirical) lyric with a clear-cut message. The kind of message that makes you want to sing along in a crowd of enthusiastic fans. In contrast, songs like "Beginning To Feel The Years" and "Wilder (We're Chained)" show Brandi's softer side. "I Belong To You" is a beautiful love song. It makes you wonder if she's singing it about her wife, Catherine Shepherd… lucky, lucky woman. The two were married in Boston in 2012, and last June they welcomed their first child together.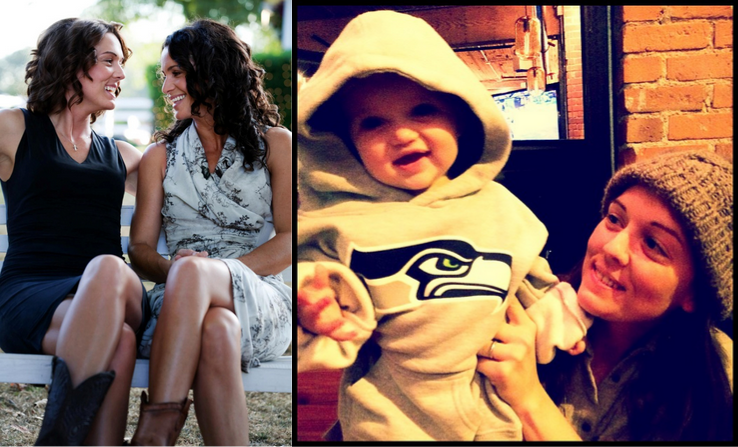 One of the many things that connects Brandi and her wife is their nonprofit, The Looking Out Foundation. The foundation's slogan is "Someone's Looking Out For You," and their mission is to support humanitarian outreach efforts in local communities and beyond through music. Brandi and her fans donate $1 from every concert ticket sold to the foundation which channels funds to various organizations supporting the arts, women, public health, the hungry, and the homeless.
Whether she's giving us a riveting performance on stage, working on her foundation, or being a wife and mother, it's clear that Brandi Carlile knows who she is and wants to share it with the world. Her music – I promise you – will touch your soul.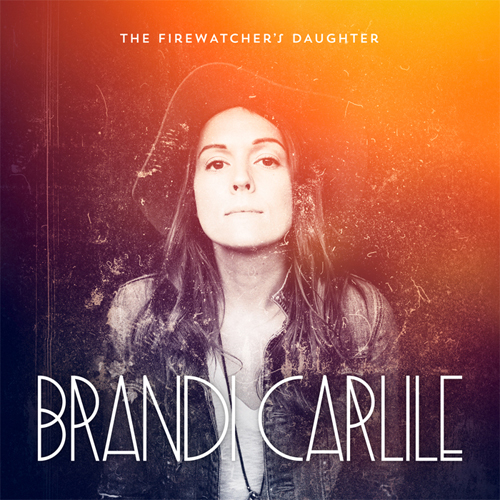 The Firewatcher's Daughter is now available for download on iTunes and Amazon as well as Brandi's official website. Starbucks is also offering a free download of the first single "Wherever Is Your Heart," as their Pick of the Week, for you non-committal types. But trust me, Brandi is worth it. I bought the full album.