Chelsea Starr is a bright, shining star in the queer community in Portland and San Francisco.  Her sexy and super fabulous outfits (that are hand made btw) make her a stand out to us at HER.  Besides being an overall awesome DJ, she's a strong voice of equality and love that speaks volumes for who she is in our community.   She's even got a drop dead adorable cat that will make every lesbian fall in love!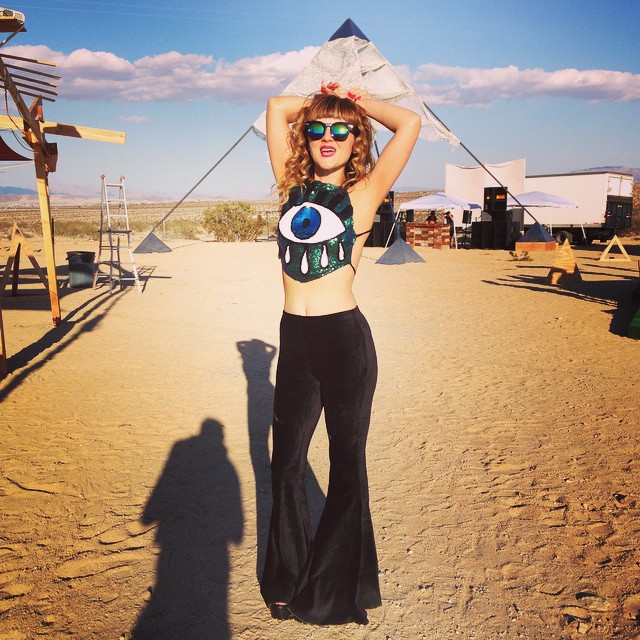 Who is Chelsea Starr and what makes you amazing?
Well I had a queer dance party in San Francisco for about 7 years that was so super fun called "Hot Pants". I have also DJ'd all over the country at big and little parties. And I make most of my own clothes, usually a new outfit for every gig. I consider it to be part of my gig prep, new music: check, practice some mixes: check, design & sew fancy new outfit: check.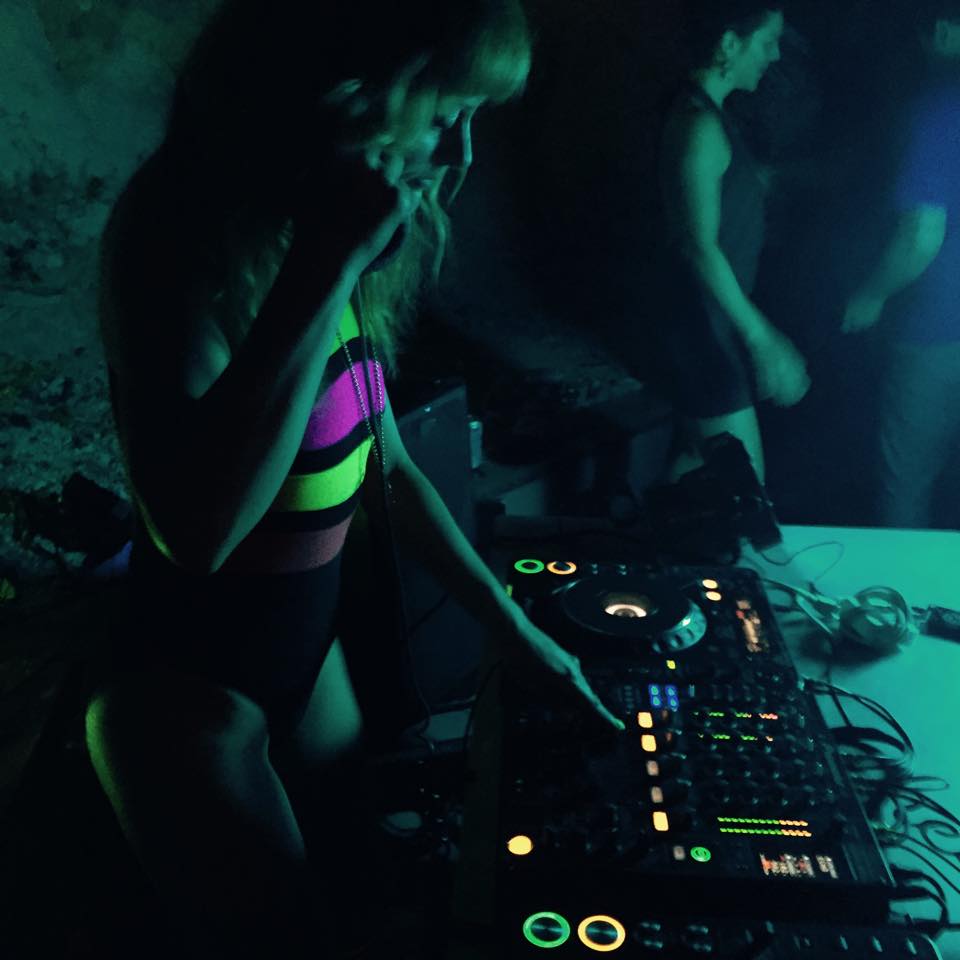 You make your own clothes? How can we buy them?
My clothing company, "Haus of Starr" is still in the beta stage. I make and sell a lot of clothes and I am working on a fancy website, but for now it is just an Instagram and Etsy operation.  My instagram is @THEchelseastarr, and you can find me on etsy at @chelseastarr.
How do you identify?
I identify as a lesbian.
When did you come out?
I was sort of a late bloomer, because I didn't want to date boys but I was scared to be a lesbian, and was unsure how to go about dating girls.  So i didn't come out or date anyone till I was 20. Then I met a cute rugby player and started dating her.  I remember the first time we had sex I was so nervous and afraid of doing the wrong thing.  I really liked this girl and wanted her to like having sex with me.  I said, "I hope you're having fun.  I've never done this before." and she said, "neither have I!"  So that was cute as fuck.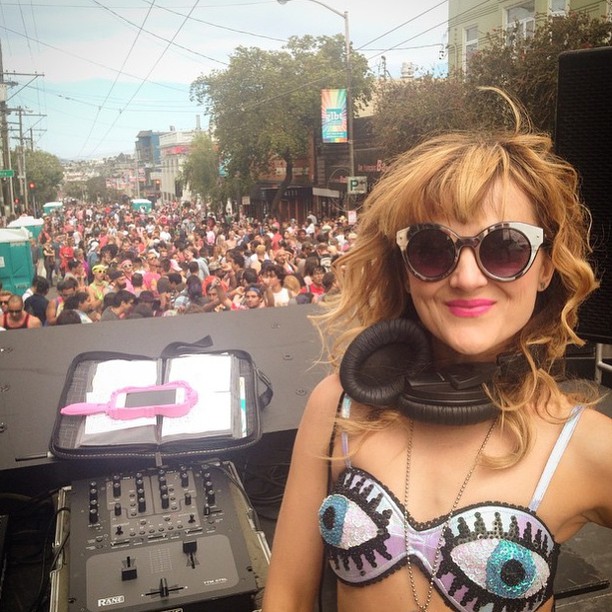 How do you positively impact the gender divide in the DJ business?
Well, I guess I just keep being a woman and DJing.  I don't promote a lot of my own parties anymore, but when I do I book only women or queers.
I am teaching a class next month for a group here in Portland called "Women's Beat League", which is a free learning space for anyone who identifies as women to learn different aspects of music production and DJing.  The class that I'm teaching uses Serato as a tool to help you learn how to mix vinyl records.  Having a vinyl record on one deck and a serato on the other, you have to use your ears for the vinyl record, and then on the serato record you can see the waveform, which I think is a great tool to build your vinyl confidence and eventually mix records.  I also offer ride-along type experiences for new female DJs, where they can go with me to a soundcheck and I show them how to properly connect DJ gear and troubleshoot.  This helps them so they can show up for their gigs with confidence and not get bullied and condescended to by (usually) male sound personnel.
Let's talk about girls.  What's your relationship status?
HIDE YO WIVES!  JK but I am very single.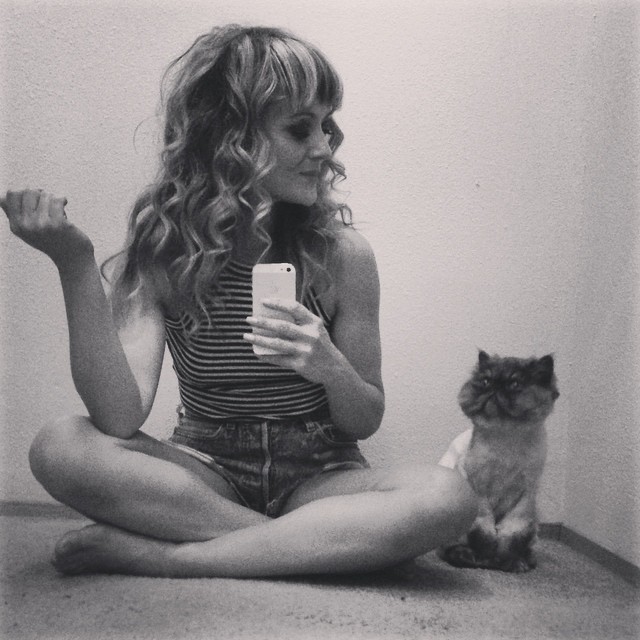 What is the most attractive thing when you meet a woman?
I love wild gregarious types for friends, but in a lover I prefer a certain reserved swagger.  A little suaveness goes a long way with me.  Confidence turns me on for sure.
Describe your best date ever?
I can't think of a "best date ever," but I have definitely been on some nice dates. I like a date who shares something of herself with me.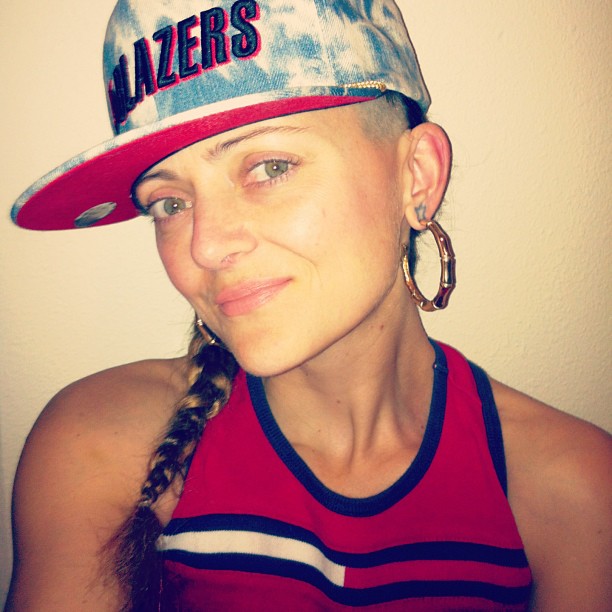 What music or songs are your favorite to spin?
SO MANY, and they are always changing.  I like to play classic house or Gay anthems whenever I can, even if it's just one song.  Like "Good Life" by Inner City or almost anything by Cajmere, new or old.  I also love to toss in a Dirtybird track and try to play remixes and songs by my friends in every set as well.  Lauren Flax has a song I like "Pleasure Principle", JD Samson did a Stevie Wonder "Higher Ground" remix and Beyondadoubt is from Portland now in Los Angeles doing awesome things.
Follow Chelsea Starr and see her live in Portland this Summer.  Check out more "HER Sound" features Von Kiss, Skylar Love and Ms. Jackson. We aim to highlight queer DJs and artists around the globe.
Comment and tell us who is your favorite DJ and/or artist in your community?