There once was a DJ named Lisa Delux who played underground house music in San Francisco before it was "cool" at queer parties. This is when Skylar (formally known as Lisa Delux) caught my eye AND ear. Skylar's sound, style and spirit is truly one of a kind. Now Vancouver-based and DJing all over the world, Skylar is also representing queer awareness and androgyny on her tours and with her online brand Boi Culture.
What inspired you to become a DJ?
When I was about 14 – in 1998 – I started going out to underground raves. I was completely captivated by the DJs and the way they connected the crowd to music. When I was 15 I got my first set of turntables. I practiced every day!
I started spinning house, breaks, drum 'n bass, and hip-hop with the dreams of one day becoming an international DJ. A few years later I was ready to spin for a live crowd! I started sneaking into night clubs when I was 18 in order to meet the right people to book some of my very first gigs. At that point in time I was really into underground hip-hop. My best friend is an amazing and talented MC/vocalist well known in Vancouver as MC Brigee K. I became her DJ and we started performing live shows all over the city. Just two girls throwing down hip-hop! (Yes!) We got booked for all kinds of events, showcases and battles! By 19 I was promoting and putting on my own hip-hop/DJ shows.
When I first started DJing I had a lot of interest in being able to spin all styles of music. I started collecting records from all kinds of genres slowly building them into my DJ set. When I played live I would spin a freestyle set that went from house to hip-hop to drum 'n bass and back to house again. That style of multi-genre mixing stuck with me throughout the years.
My current style has the influence of my past with the evolution of future music. I spin freestyle sets. I read the crowd and bring them on a journey through multi­genre basslines, rhythms and flow. I like to expand the crowd's musical taste bringing in new sounds while mixing it up with something familiar to keep them connected.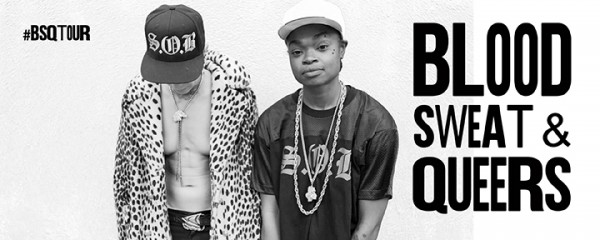 You went on tour with MicahTron this past Winter. Tell us about your experience on tour in Europe.
Europe was amazing! Our tour was called "Blood, Sweat and Queers" – it was a tour that brought a musical experience and defined a space where people of all genders, nationalities, and sexualities could come together to promote freedom of self expression. Our goal was to create a global movement that embraces queer culture and inspires us to stand for who we are. We reached out and connected with people of all realms who often don't have the space to simply be themselves. All of our shows ended up being exactly what we'd intended them to be, and the queer communities across Germany received us beyond expectation. It was a total pleasure to work with MicahTron and I would definitely go back to do it all over again in a heart beat!
How do you positively impact the gender divide in the DJ business?
By trailblazing and breaking the barriers of gender altogether. I like to think I'm positively impacting the gender divide in the DJ business just by being myself and forging ahead in my career as an international DJ. A DJ is not their gender; a DJ is their creativity, skill and art form expressed.
You started Boi Culture a few years ago. What is Boi Culture and why did you create it?
I started Boi Culture as a means for myself to feel connected with a global community of androgynous individuals. I was feeling a lot of pressure from society when it came to gender and labels. I actually didn't fit in to any one category and felt a bit frustrated by gender norms and binaries, not just in general society, but in queer and LGBT communities as well. So I started looking outside of labels and focused instead on faces, people, fashion and expression. I loved what I was seeing. And I loved the comfort I found in the images I saw on the internet and on the streets amongst my travels. I thought that perhaps if I shared what I was seeing, others could relate and feel that same sense of comfort.
It is essentially a photo blog without words. I want people to interpret the images in their own way, to personalize their experience when they come to my page. I feel like once we start using words we create boxes …when there's no box to begin with! A soul doesn't have a gender, masculinity doesn't belong to 'men', and femininity doesn't belong to 'women'. Boi Culture is my refuge, and I hope it can be a refuge for others as well.
S0… How do you identify?
This is a tricky question because I generally like to stay away from labels. I was born a cys 'female', but I describe myself as androgynous and I identify as Skylar, the human being. I am a member of the global community and I advocate for subcultures and communities – queer, first nations (my ancestors), and the androgynous community.
Are you single, married, open… What's up?
Single and ready to mingle… LOL!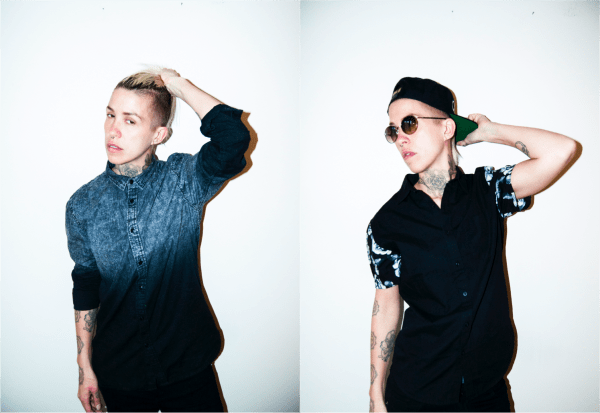 What do you find to be the sexiest thing about women?
I find intelligence sexy.
What turns you on the most?
People who aren't afraid to live life or express who they truly are.
What's the craziest place you've ever had sex?
In Cameroon, Africa where it was actually illegal to make love with someone of the "same sex". I guess we broke the law. Oops.
Back to the DJing… What are your all-time favorite songs to spin? Why?
I can't say one specific song 'cause that is legit too hard for me to choose. The '90s resonate deep in my soul. I love '90s hip-hop, R&B and house.
Where can people see you spin?
I live in Vancouver, Canada and DJ all over this city. During the spring and summer I travel around DJing across North America and anywhere else I get booked to play. This summer some exciting spots will be SF PRIDE, LA, Puerto Rico, Toronto and Montreal!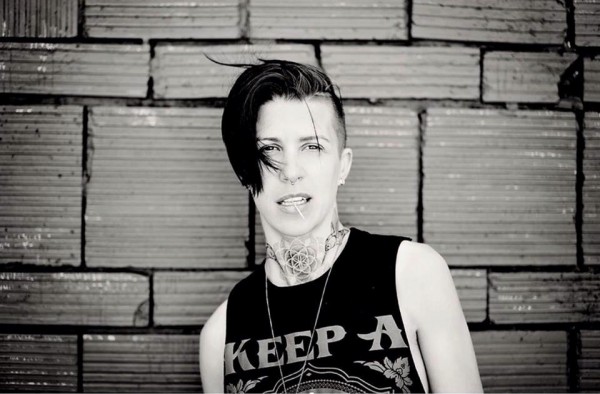 Follow Skylar Love and Boi Culture on SoundCloud and Instagram.
"HER Sound" is a biweekly highlight on queer DJs around the world. It offers a spotlight on their artistry and creativity alongside their opinions on the queer community, the lesbian dating scene, etc. Check out our last feature on Von Kiss and tell us who you'd like to see next time by commenting below.