I Heart HER (part 1)
As a DJ with 7 years in the booth, I've spent a lot of time connecting people to the music that I love. I'm so excited to introduce my new weekly column The DJ Booth with Ms. Jackson giving you and yours the ultimate playlists for every occasion. That said, it's only fitting that this week's list is all about l-o-v-e. Enjoy my V'Day-song Spotify playlist, "I HEART Her" and check out the artists and songs below. Comment on the post with your favorite female artists and love songs.
1. Ellie Goulding "Love Me Like You Do"
Just saying it right now: this is THE love song for 2015. Ellie Goulding's new song from the "Fifty Shades Of Grey" soundtrack is simply heart-worthy.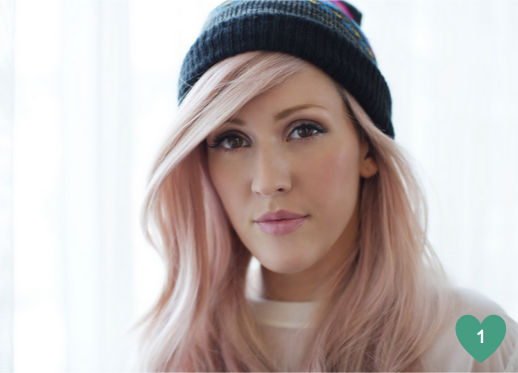 2. Jack Ü "Take Ü There"
Kiesza captured our hearts with her debut album "Sound Of A Woman" last year. She's teamed up with super producers/DJs, Diplo and Skrillex for this new EDM dance-floor classic.
3. Charli XCX featuring Rita Ora "Doing It"
If only UK bad girls Charli XCX and Rita Ora would actually "do it". That would be a Valentine's Day gift, for everyone!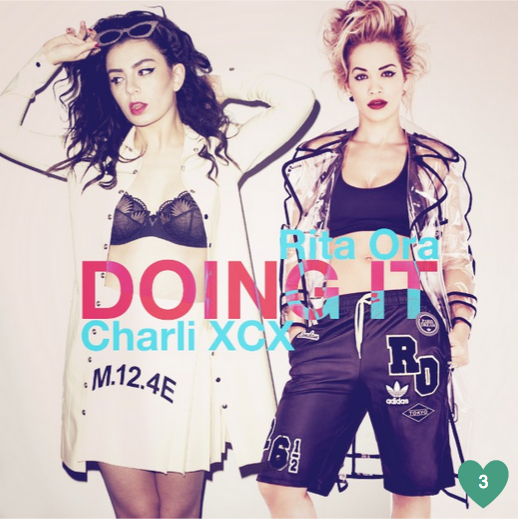 4. Clean Bandit featuring Elisabeth Troy "Show Me Love"
'90s dance classic "Show Me Love" gets a fresh beat from the "Rather Be" electronic group.

5. Tove Lo "Love Ballad"
Though she may be a tortured soul, Tove Lo is sexy as all hell. She will keep your heart thumpin'.
6. Anna Lunoe "All Out"
Chilled out with a house beat, Anna Lunoe is a triple threat artist/DJ/producer and any lesbian's dream girl.

7. Jessie Ware "You & I (Forever)"
Friends with Sam Smith and Disclosure, Jessie Ware is the new queen of UK Soul Pop, consistently baring her heart with songs of true love.
8. Kina Grannis "Write It In The Sky"
Following in the singer-songwriter footsteps of Brandi Carlile and Tegan & Sara, Kina has won our hearts with her uber cuteness and sweet voice.

9. Ella Henderson "Yours"
With an undeniable voice, Ella won the thrown on The X Factor (UK) back in 2012. Just one listen to "Yours" will give you chills.
10. Kiesza "So Deep"
Sexy? Yeah. Kiesza's beauty and distinct voice will keep you moaning all night. While you're listening, obviously.